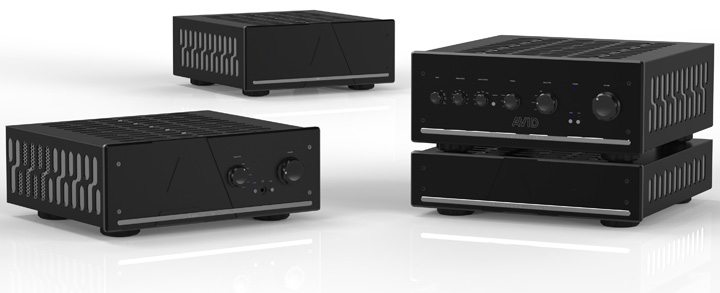 AVID has just revealed three new components that will cascade the company's high-end designs to more affordable levels.
The Celsus Pre Amplifier incorporates a high quality phonostage within a fully balanced design and offers the same flexibility found in AVID's Reference Pre-Amplifier.  It offers the ability to simultaneously connect two phono cartridges and an additional four line level inputs. The stunning ALPS RK50 volume control used in the Reference Pre- Amplifier is retained and the separate PSU makes sure power delivery is stable.
The matching Celsus Stereo Power Amplifier directly cascades the Reference Stereo Amplifier design to bring the power and control associated with AVID products.
Completing the new introductions is the Sigsum Integrated Amplifier.  With it's built-in phonostage and four line level inputs, it again retains the same  ALPS RK50 volume control, this alone will make this a benchmark product.