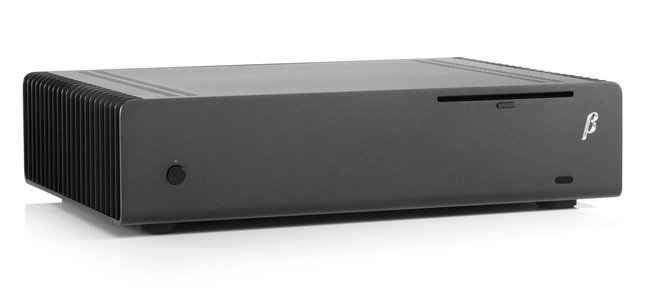 Baetis Audio has just announced its new XR3 media server.  The new XR3 uses a modified version of Baetis' Reference model circuit board.  The new board, sans USB bus and PCI bus, is said to provide a more correct digital wave form, including a significant gain in the voltage (amplitude) of the SPDIF signal, as well as a decrease in rise time.  The XR3 provides significantly better sound quality with respect to accuracy, musicality, and sound stage over the former XR2 model that it replaces.
Baetis servers use JRiver Media Center software to ensure the best possible playback.  The Baetis music server can rip and play CDs as well as DVDs, and Blu-ray discs.  The XR3 has the ability to play virtually any audio file format, including professionally ripped SACDs, downloaded PCM and DSD files, either in 2-channels or multi-channel, and at any sampling rate or bit depth.  Video is also supported via the XR3 with two HDMI outputs.  This is necessary when the user's world-class multi-channel pre/pro does not do a truly great job at isolating video from audio.
The new XR3 media server uses the same chassis and hybrid cooling system of the Baetis' Reference, and its video output is the same.  Warranty and full support is one-year.  The new Baetis XR3 is available in either black or silver at a MSRP of: $7,995 U.S.  Look for more information on this and other Baetis products at: http://www.baetisaudio.com.
Comments are closed.