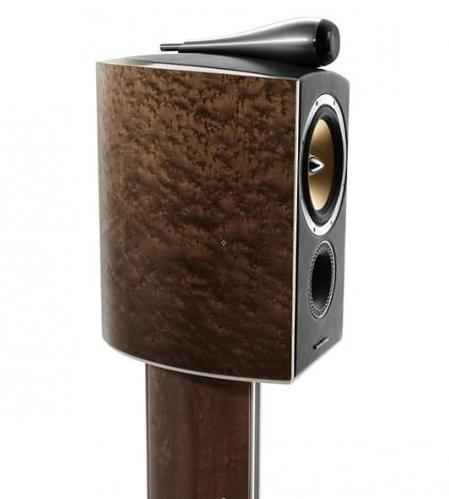 Bowers & Wilkins (B&W) has just announced a new loudspeaker that brings together B&W design and performance with the opulence of Maserati.  B&W's new 805 Maserati Edition is a special limited edition of B&W's highly-regarded 805 Diamond.  This new Maserati Edition incorporates elements of the luxurious interior of a Maserati car.
The 805 Maserati Edition features numerous audiophile-grade technologies, including Bowers & Wilkins' Diamond Dome Tweeter.  The new speaker is is crafted with exquisite bird's eye maple real wood veneer as well as black Maserati leather.  The speaker stand forms an integral part of the 805 Maserati Edition and is finished with the same polished wood veneer with the traditional Maserati Trident, and identifying mark of Maserati since 1926.
In addition to this 805 Maserati Edition loudspeaker, it is expected that towards the end of 2013 B&W with Maserati will release a B&W P5 Maserati Edition headphone.
Pricing and availability is yet to be announced.  Look for more details to be shared at: www.maserati.com and www.bowers-wilkins.com.