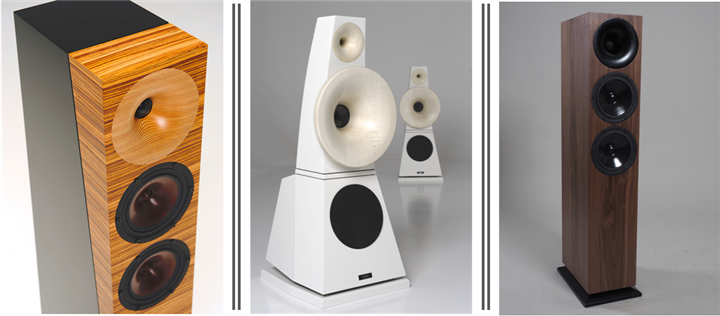 Tri-Cell Enterprises, Canadian distributor of over 40 high-end audio brands, has just announced that it will expand its portfolio of products with the addition of six new audio brands from around the world. Products from these new brands will demonstrated at the upcoming Montreal Audio Fest, which runs from March 22 – 24, 2019 – so be sure to check them out at the show!
The new brands include Alluxity (electronics from Denmark), Fezz Audio (tube amplifiers from Poland), Odeon Audio (loudspeakers from Germany), Tune Audio (horn loudspeakers from Greece), Audio Solutions (loudspeakers from Lithuania) and Cube Audio (full-range loudspeakers and drivers from Poland).
In addition to launching these new brands, Tri-cell will also showcase numerous new products from existing brands it represents at the Montreal Audio Fest. Expect to see exciting new products revealed from Transrotor, Soulution and Aesthetix.
Angela Cardas (from Cardas), Jeff Joseph (from Joseph Audio) as well as Vince Scalzitti, Donald Lee and David Geist (from Tri-Cell Enterprises) are looking forward to greeting everyone at the show.  Tri-Cell will be showcasing its products in rooms 1221, 1222, 2409, Westmont-5, 1310, 1327.

Please check out a gallery of pictures highlighting the new brands below. For more info, please visit the Tri-Cell Enterprises website.