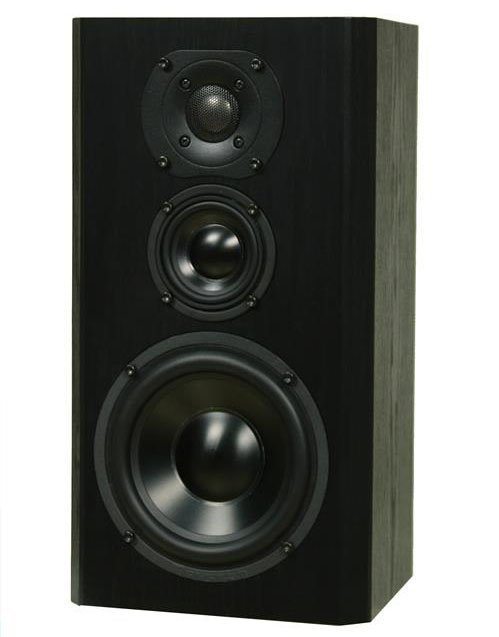 Bryston has just revealed the Mini A loudspeaker, a brand new high-performance three-way bookshelf speaker engineered for superb resolution and balanced off-axis response— something that all Bryston loudspeakers are renowned for. The Mini A was designed to set a performance standard for a speaker in this size and price range.
At just over 15-inches tall, the Mini A features a sleek, décor-friendly form factor made sturdily from ¾-inch MDF and utilizing a premium quality 6.5-inch aluminum woofer, 3-inch aluminum midrange and 1-inch Titanium dome tweeter. All drivers are designed and purpose-built specifically for the Mini A loudspeaker.
The Mini A design has benefited from extensive enclosure vibration analysis, crossover network refinement and anechoic chamber testing in order to deliver true high-fidelity at an affordable price. Like all Bryston loudspeakers, the Mini A is capable of high output levels without introducing distortion or compression into the listening experience. Each pair is unit-to-unit matched to ensure uniform response.
Home Theater
The Bryston Mini A is an ideal home theater speaker. Two pairs of Mini A loudspeakers (front and rear) combined with an AC-1 Micro center channel and the Model A subwoofer deliver Bryston performance in a complete 5.1 loudspeaker package for under $5,000 MSRP. Also available is the Bryston CIW architectural speaker, a low profile timber-matched in-wall speaker solution ideal for home theater applications.
The Bryston Mini A is available in Natural Cherry, Boston Cherry, and Black Ash. Custom finishes are also available for an additional charge. The Mini A features premium grade binding posts along with padded feet, spikes and a black fabric grille. Like all Bryston loudspeakers, the manufacturer's warranty is 20 years. The Bryston Mini A loudspeaker will retail for $1200 per pair and is available now. Optional stands designed for the Mini A, which can be bolted to the speakers securing them in place, are available for $299 per pair.
Specifications:
Frequency Response: 60Hz to 20Khz (+/- 3dB)
Impedance: 8 Ohms (nominal)
Sensitivity: 87 dB (2.38V, 1m, anechoic)
Recommended Power: 10 watts to 175 watts RMS
Max SPL @ 1M: 100dB
Tweeter: Single 1.00″
Midrange: Single 3.00″
Woofer: Single 6.50″
15.5" H x 8.5" W x 8.25" D / 394mm H x 215mm W x 210mm D
11 Ibs (5 kg)
For more info, please check out www.bryston.com