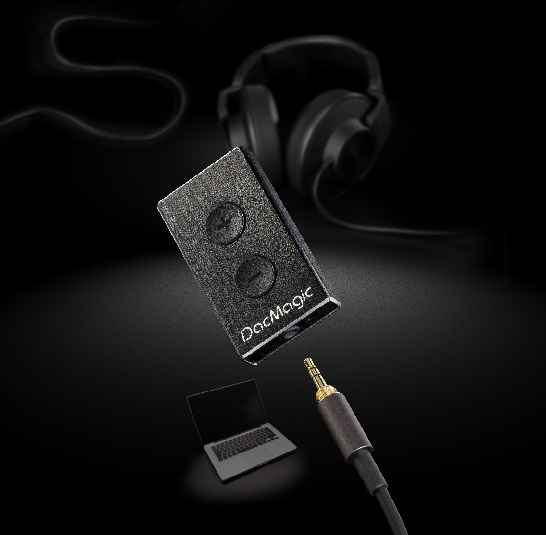 Cambridge Audio, has just introduced their all-new DacMagic XS, which is high-quality USB digital-to-analog converter (DAC) within a very small and portable enclosure.  The new DacMagicXS has been designed with computer audio fans in mind.
Developed by Cambridge Audio's experts in the heart of London, England, the Cambridge Audio DacMagic XS USB DAC provides an instant upgrade to any computer's sound output.  Via USB, it quickly connects to your computer and provides a significant increase in audio performance – delivering smoother, more detailed and better timed reproduction of music.
Though the DacMagic XS is actually smaller than a typical matchbox, it incorporates technology from Cambridge Audio's high-end DACs, handling anything from MP3s to high resolution lossless files, as well as streaming services such as Spotify and Pandora, Skype, games and films. 
The built-in headphone amp increases the punch of your headphones, delivering 10 times more power than most laptop soundcards can manage. The DacMagic XS also features a volume control, easily adjusted at the tap of a finger and via a convenient LED, youi are kept aware of the current sample rate.
The DacMagic XS can aid consumers in bringing together their computer setup with their home hi-fi systems.  It can be used to link a laptop with a hi-fi amplifier.  The sleek, sturdy black aluminium case minimizes interference and ensures the DacMagic XS is built to last.  
DacMagic XS is currently available at a MSRP of: $189.00 U.S.  Look for more information at: www.cambridgeaudio.com.