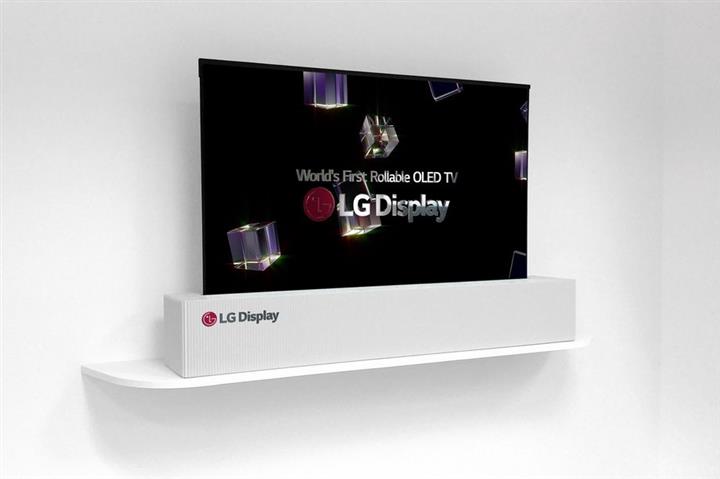 The world's greatest tech show has opened its doors for 2018 in Las Vegas and we are exploring the show floor to bring you the latest news and show highlights.  Be sure to tune into the NOVO website daily over the next week as we continue to post updates.  Just about every major electronics manufacturer from around the planet (with the exception of Apple) is set to reveal its latest and greatest at this year's show — from the latest TVs, Hi-Fi goodness, computers/tablets, smart home devices, VR/AR headsets, robots, tech toys, wearables and gadgets — just to mention a few categories.
TVs at CES 2018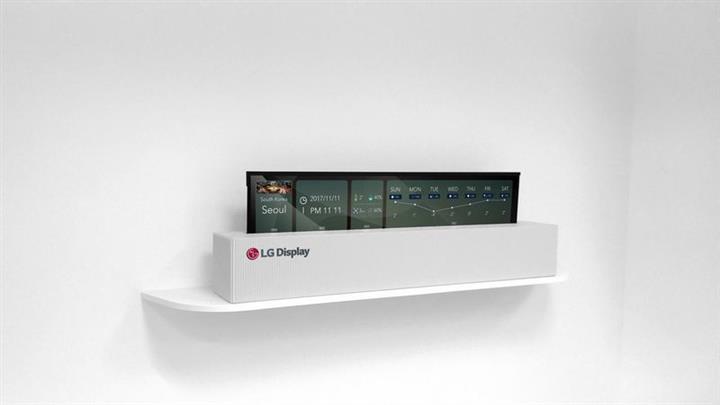 TV manufacturers, including Sony, Samsung, LG, Panasonic and Sharp always make a big splash at CES and this year is no different.
LG at CES 2018
Stealing this year's show, in the TV department, LG showcased its remarkable looking 65-inch rollable OLED TV (just look at the pictures above!)  The entire TV screen rolls up neatly into a compact box, which stores all the electronics.  Two years ago, LG showed a small 18-inch rollable TV and it appears that the company has been able to scale this up all the way up to a UHD (4K) 65-inch TV.  At this point it is just a prototype, but a sure indication of things to come.  LG has also said that its future TVs will add a voice assistant (such as Google Assistant), and announced an 88-inch 8K TV.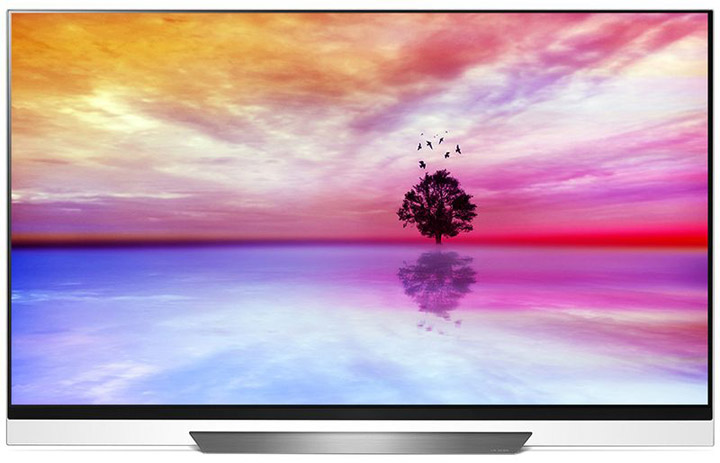 LG also unveiled its full line of LG AI OLED and LG AI SUPER UHD TVs for release in 2018. The company will add nine new 4K LG AI OLED TVs in different design configurations and sizes, ranging from 55- to 77-inches (series W8, E8, C8 and B8). This year, LG will also introduce seven brand new 4K LG AI SUPER UHD TV models, ranging in size from 55- to 75-inches (series K9500, K9000 and K8000). All of these new models, from both series, will introduce a new feature called ThinQ artificial intelligence, enabling the implementation of hundreds of voice commands via webOS as well as third-party AI services. LG ThinQ combines the simple and fast webOS Smart TV platform with integrated Google Assistant and deep learning technology to create an AI capability that uses voice commands to control TV functions, search for content over-the-air or on various streaming partners, or control other connected IoT devices in the network.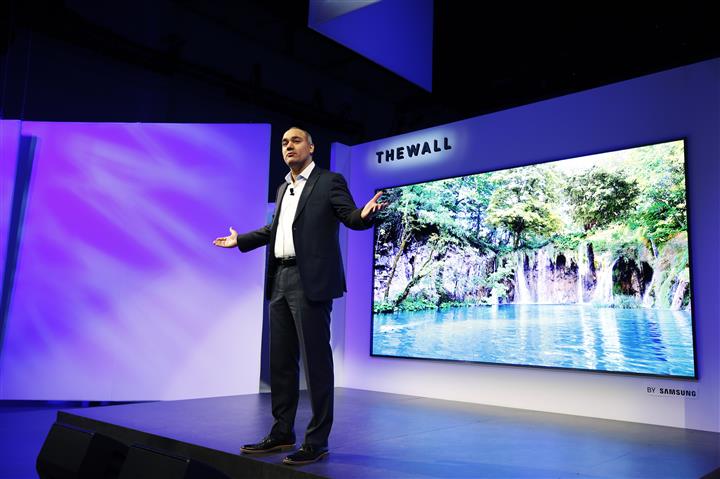 Samsung at CES 2018
The big news from Samsung at CES 2018 is "The Wall" TV – the world's first consumer modular MicroLED 146-inch TV. Samsung's "The Wall," a 146-inch modular TV with MicroLED technology delivers incredible definition, without restrictions to size, resolution or form. It is a self-emitting TV with micrometer (µm) scale LEDs – which are much smaller than current LEDs, and serve as their own source of light. MicroLED technology eliminates the need for color filters or backlight, yet allows the screen to offer the ultimate viewing experience. Also, the MicroLED screen excels in durability and effectiveness, including luminous efficiency, light source lifetime and power consumption. Thanks to its module-based, bezel-less design, The Wall also allows consumers to customize their television sizes and shapes to suit their needs. The screen can adapt to serve different purposes, such as creating a wall-size display or a display that covers your entire kitchen backsplash. Can you imagine?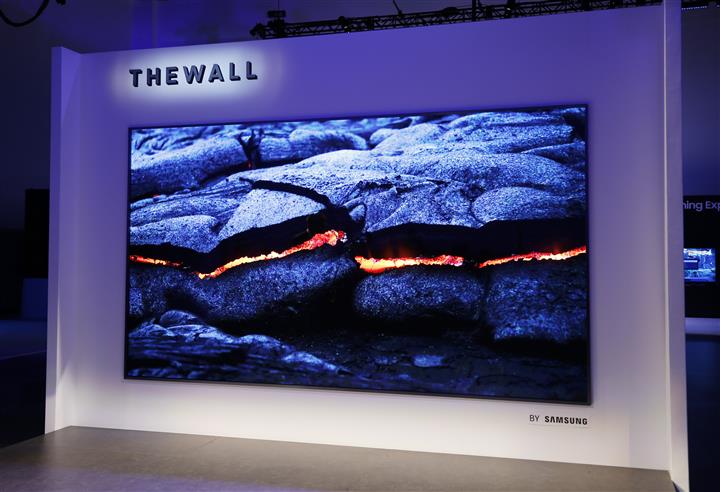 Samsung has also announced that in Q2 of 2018, it will launch the world's first QLED TV featuring 8K AI technology. This AI technology will upscale standard definition content to 8K resolution. It employs a proprietary algorithm to adjust screen resolution based on picture quality characteristics of each scene, to continuously improve picture quality and easily transform any type of content from any source into a high-resolution 8K. To top it all off, Samsung is also showing its enhanced 2018 Smart TV platform which includes Bixby, SmartThings and Universal Guide. Bixby is an assistant platform developed by Samsung that enables easier interaction between the TV and its users, thanks to its intuitive UX, and comprehensive voice analysis capabilities. 2018 Samsung Smart TVs will also offer easier sharing and connectivity, thanks to SmartThings, Samsung's IoT platform hub. It offers a simpler way to control the television and sync with other devices. 2018 will also see the launch of Universal Guide – an advanced program guide which automatically recommends TV programs and content according to a user's preferences.
Sony at CES 2018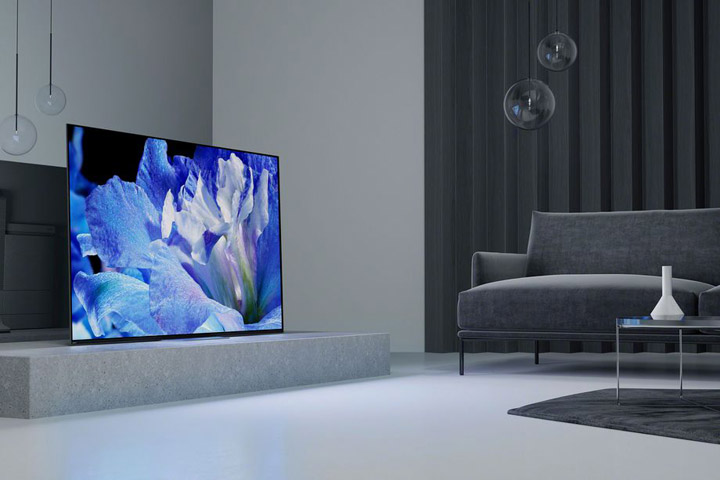 Sony revealed its new 4K OLED BRAVIA A8F TV Series at this year's show. This series comes equipped with a 4K HDR image processor called the X1 Extreme together with the Sony's proprietary Acoustic Surface technology that vibrates the display and enables sound to be output directly from the TV screen. The Sony A8F series will be available in 55- and 65-inch sizes, equipped with 4K resolution, HDR and Dolby Vision technology. The company also showcased an 8K display featuring the next-generation X1 Ultimate picture processor. Combined with Sony's unique backlight technology, the prototype 8K display demo showed off real-time processing of 8K HDR content as well as a peak brightness of 10,000nits, the highest in the HDR format.
Panasonic at CES 2018
Panasonic has launched four new OLED TVs at this year's CES. The company's 77-inch EZ1000 from 2017 will be joined in 2018 by the FZ950 and FZ800 series, both available in 65-inch and 55-inch screen sizes. Featuring new OLED panels, combined with the newest generation of Panasonic's Hollywood-tuned HCX video processor, the FZ950 and FZ800 provide significant under-the-hood advancements. The four new models will be the first OLED screens which support HDR10+ dynamic metadata technology and able to stream several hundred hours of Amazon Prime Video HDR10+ catalogue.
Panasonic also expanded its line-up of Ultra HD Blu-ray players with the addition of two new models for 2018 – the DP-UB820 and DP-UB420. Both models support HDR10+ dynamic metadata technology, the next-generation HDR format. These two models join the existing DP-UB330/DP-UB320 models.
Sharp at CES 2018
At CES 2018, Sharp is showcasing room-size displays, taking attendees on a tour of the future home display experience. The company is transforming the old school one-to-one display experience to adapt to a new world of ubiquitous screens, multi-window, multi-display engagement, designed to seamlessly manage a variety of applications and content – entertainment, sports, social media, smart home functionality and new experiences – made possible through advances in form factor, display resolution, picture quality, processing and bandwidth. Sharp is demonstrating a Multi-Visual 85" 8K LCD Display and the company's testament to mass produce 8K displays. Equipped with the latest, most powerful generation Panasonic designed HCX 4K video processor and latest generation HDR OLED panels, these new models are said to deliver the most accurate and compelling high dynamic range (HDR) pictures ever.
Come back to this page for more updates tomorrow and in the days to come!