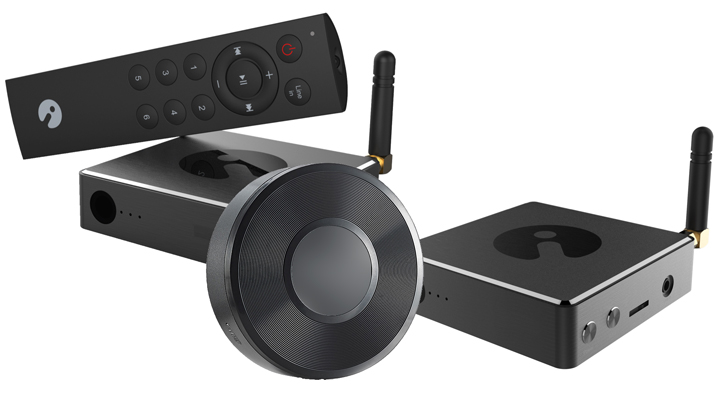 The demand for streaming audio products among music listeners is stronger than ever but the lack of choices has kept the prices high and out of the reach of many consumers.  Until now.
Distinct Distributors Inc. has just announced the introduction of a new affordable audio streaming product line called MainStream.  The MainStream product range will consist of three products at launch: the solo, omni and omni+.  Each of these components allows music lovers to stream music from smartphones, tablets, the home network, and various online music services to any existing music system.  These MainStream components also allow music fans to build an affordable multi-room music system that is easy to setup and control.  Just download the MainStream app and you're off to the races!  Distinct has partnered with the offshore manufacturer iEast, a company in Shenzhen China, to design and manufacture MainStream products.
Distinct Distributors Inc. is the current master distributor for many cutting edge technologies in both the commercial and residential A/V markets for Canada and the U.S.A. Mark Langley, President and Len Gerling, Vice President of Distinct, are very pleased with the new iEast partnership and the potential it presents for introducing innovative and ground-breaking products to the hifi industry.
MainStream audio products are expected to begin hitting stores in late June/early July.
Distinct Distributors Inc. has distribution office/warehouse locations in Toronto and Vancouver, Canada. Contact Mark Langley or Len Gerling at 1-855-259-5869.
The U.S. and Latin American office for Distinct Distributors Inc. is located in the greater Ft. Lauderdale, Florida, USA area. Contact Kevin Baisley at 1-855-259-5869.
For more info, please jump to www.mainstreamaudio.com