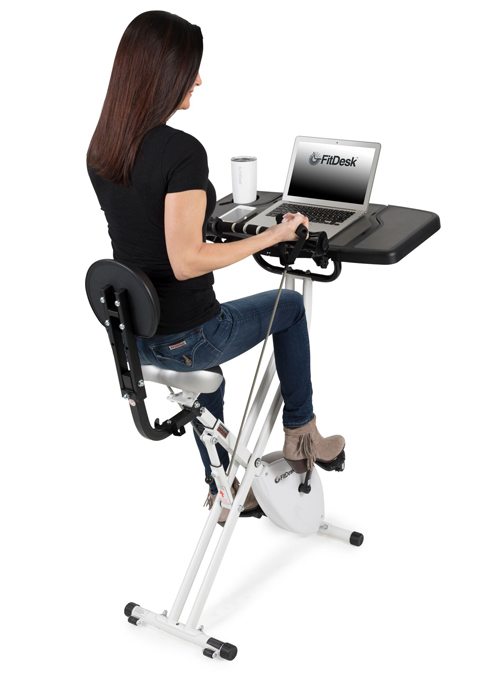 FitDesk, distributed by NVU Electronics Inc., is the maker of high quality active seating products, including their popular product, the FitDesk Bike Desk, a stationary bike and ergonomically friendly laptop station that offices, schools, and home users are rapidly adopting as part of their daily routines.
With the population spending more time sitting, working longer hours, and the overall lack of time for exercise, the FitDesk products certainly help add a little activity into one's day, and help users stay active, increase their focus, and boost productivity.
The FitDesk Bike Desk is available today, for $479 CDN. It has a whisper quiet mechanism and includes an adjustable desk with a tablet stand and massage roller, and most importantly a super comfortable seat. It folds up quick, and can be tucked neatly into a corner when not use, or can be set-up in open concept office environments.
Other products include the UDE Under Desk Elliptical ($299 CDN), and the all new FitDesk Sit-to-Stand Adjustable Height Desk ($419 CDN).
For more info, please visit www.nvu.ca, or call  1-(866)411-2NVU.