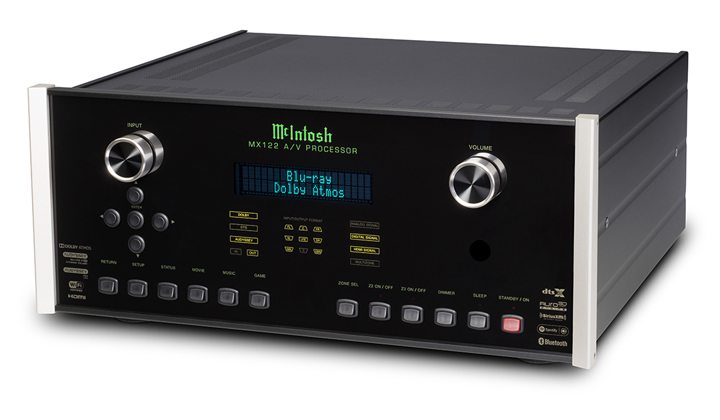 McIntosh has just upgraded its MX122 A/V Processor to offer Control4's Simple Device Discovery Protocol (SDDP) Certification.  The MX122 A/V Processor combines the best-in-class audio performance of the legendary McIntosh Reference System with the latest in home theater technology. It is fully compatible with 4K Ultra HD video sources and can upscale lower resolutions to 4K Ultra HD for the best possible picture quality. It offers full support for leading object-based 3D audio technologies Dolby Atmos, DTS:X and Auro-3D. All of this plus streaming audio capabilities allow it to serve as the center of an advanced home theater system for years to come.
SDDP is software that is built into a manufacturer's product to make integration with a Control4 home automation system simple and seamless. By incorporating SDDP into the MX122 A/V Processor, installation complexity, configuration time and costs are reduced. It also helps alleviate potential incompatibility with other devices within home.
All MX122s that installed the November 2016 firmware update that added DTS:X support are compatible with Control4 SDDP. For any units that have not installed the November 2016 update, go to the following menu to update the firmware for DTS:X and Control4 SDDP compatibility: Setup > General > Firmware > Update > Check for Update > Update > Update Start. The update process, electrical supply and internet connection should not be interrupted during the firmware installation.