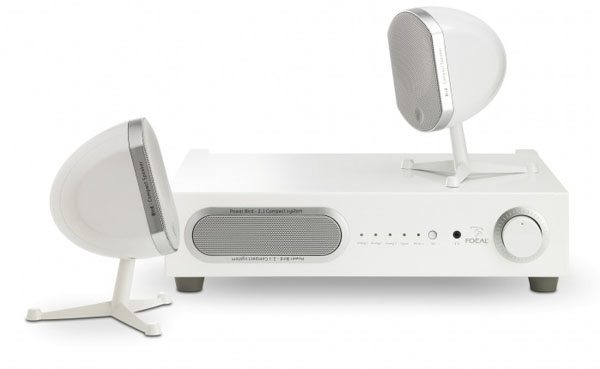 We've just received news from Plurison, the Canadian distributor of Focal speakers among many other brands, about a number of new products that will be shipping to the North American market before the end of this year.  These include the following:
Bird 2.1 sub/sat system – This is a smaller version of the Focal Dome 5.1 speaker system, designed for the 2-channel and computer applications.  The system will consist of two Dome satellite speakers and a matching Dome subwoofer.
XS Book – this is a 2-way multimedia speaker system that promises to deliver a level of performance that will leave you speechless, all for a very reasonable price of just $399
Chorus 800 W – This new speaker series will consist of a bookshelf model, two floor standing models and centre channel and a matching subwoofer.  All of the speakers will utilize Focal's proprietary W-sandwich cones.  The speakers will in a choice of multiple layers of piano black lacquer or with real European walnut veneer.  Available early Fall.
Utopia EM Subwoofer – This will be Focal's super high-end subwoofer.  It will feature an electro magnetic driver and will be stackable.  It is said to be the ideal companion for Focal's Grande, Stella and Maestro speakers.
Spirit One – On the heels of two years of research, Focal will introduce its very first headphones this year.
Stayed tuned to the CANADA HiFi blog as more news becomes available about each product.
In the time being, feel free to check out www.focal-fr.com.