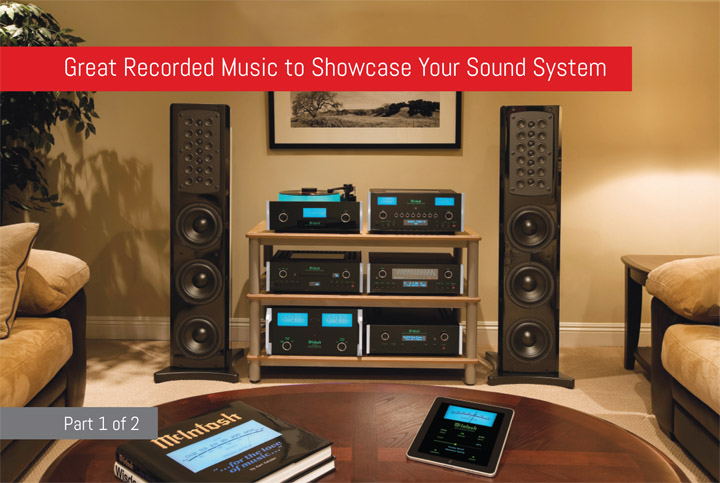 Several months ago I attended a listening session showcasing the awesome Naim Statement amplifier. The entire system, using B&W's 800 Series Diamond reference speakers had a price tag just north of $400K. That's a-ton-o-cash for anything, let alone a stereo system. As I was heading to the session, I kept wondering what music/artist/album the presenters were going to choose to play. After all, the chosen music would be critical and heavily influence the perceived performance and capability of the system. That listening session became the impetus of this article for NOVO.
In my 45-years of acquiring and listening to recorded music, select records have stood out for their remarkable sonic qualities, others for creativity, musicality, pure music listening enjoyment and at times addictive and repetitive listening sessions.
When I'd have people over to my place and wanted to "show off" the capabilities of my audio system, I found myself repeatedly reaching for those very albums. If I were to plot those albums on a Venn diagram, they would be the ones located in the middle of both set A and set B. Essentially, the ones that sound great, but are also great sounding.
For this article, I've chosen records that I own, enjoy listening to on my system, and are musically pleasing, in some fashion. I tend to think I have a good set of ears and after many years, I've developed a wide-ranging pallet of musical taste.
The list is inclusive of studio and live recordings. They go back as far as 1957, and up to 2005. It includes jazz, alternative, rock and jazz-rock fusion.  You may agree with some, perhaps vehemently disagree, or just think, "huh"?  In a perfect world, it would be a great conversation starter and possibly introduce you to some new music to enjoy on all fronts while showcasing your prized sound system.
For reference, I listened to all these titles on CD.  They were played on a Micromega Stage 4 CD player, Naim 112 preamp, 150 power amp, Flatcap power supply through a pair of 2-way floor standing Mirage M760 speakers.
Here's the list, in chronological order:
Lush Life, John Coltrane – 1961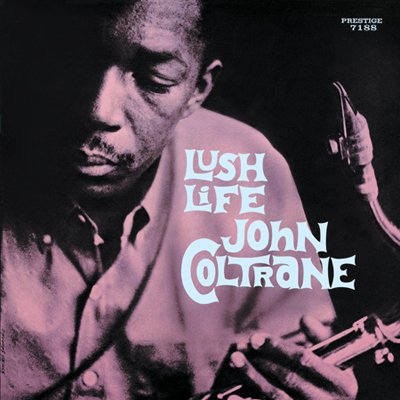 Pieced together from recording sessions in 1957 and 1958 and cobbled together for release in 1961. I chose this recording because the album is easy to listen to and the recording is straightforward; clean with a very balanced soundstage. The first three tracks are simply sax, bass and drums. The low notes are tight and the highs are clean, sparkly yet warm. You clearly hear and feel all three instruments in your room. With a very clean ambient background, you don't hear the recording; you just hear the instruments, if that makes sense. The instruments come across as very open, not crowded together, but still feel like an intimate setting, perfect for the delicate complexities that is Lush Life. Great to listen to on a nice summer day with all the windows open, allowing the notes and chords to escape the confines of the listening room. Your neighbours will thank you, unless they hate you, or jazz music.
Frank Zappa & The Mothers Of Invention, One Size Fits All – 1975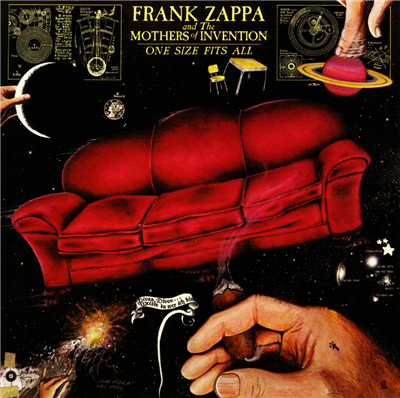 Yes, I'm a Zappa fan. When I was married, my wife also loved music, except for two artists, Frank Zappa & Tom Waits. My ex would call it circus music. She had a point, but I liked the circus-music sound. A lot of cascading xylophones & vibraphones, sped up voices, frequent and continual time changes with lots of syncopation, it all sounded great to me. Thanks to my guitar teacher, I possess every album Zappa ever made. Regardless of what you think of his music, he was a genius and his studio albums were expertly produced and recorded. One Size Fits All is a great example. It has some jazz/rock fusion, progressive rock, hard rock overtones and the unique sound that is his musical style. Zappa's vocals have a multiple dimensionality to them. The album opens with my favourite track, Inca Roads. The last minute of the track is the most impressive, in terms of musical complexity, recording techniques and the sparkling and otherworldly sonic quality.  The three recorded voices you hear simultaneously singing leap out of the speakers in a multidimensional form and allow you to very easily zero in on any one of the three vocal tracks.  On the tracks that Zappa himself sings, it feels and sounds as if he's standing right near you and quietly singing right into your ear. If you like, or don't hate his music, this is a great sounding and approachable record to test and show off your sound system. The sonic architecture that Zappa designed on this record, and with many of his others, is beyond reproach!
Keith Jarrett , The Köln Concert – 1975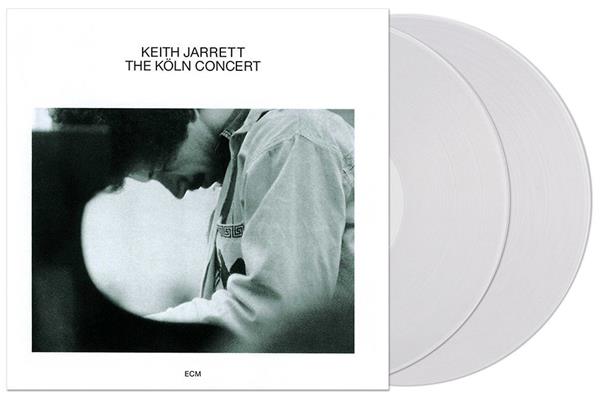 A very interesting recording, for a number of reasons. Recorded live in Köln Germany in 1975, it showcases Jarrett's impressive improvisational skills. There are very melodious sections & some choppy-sounding dissonant parts. His piano playing sounds very "chimey" with what seems to have the higher notes relegated to the right channel & lower register notes to the left. For those familiar with this record, the first thing that may come to mind when you think of The Köln Concert is Jarrett's several vocal/oral outbursts & foot stomping during certain passages. When a colleague of mine first introduced me to this record years ago, the outbursts & foot stomping bothered me and I found it annoying. After many listens however, it simply becomes part of the recording and almost part of the music. The soundstage is full, but not large, and due to the fact that it's just one piano on one track with left & right separation, captured live, it does not present any layers of sound. Strangely though, the aforementioned vocal noises and foot stomping contribute to a wider soundstage, albeit only several times in the 1-hour and 7-mins recording. I've included The Koln Concert in this list because the overall ambience of the recording easily places you in the middle of the audience and keeps you there for most of the performance.
Steely Dan, Aja – 1977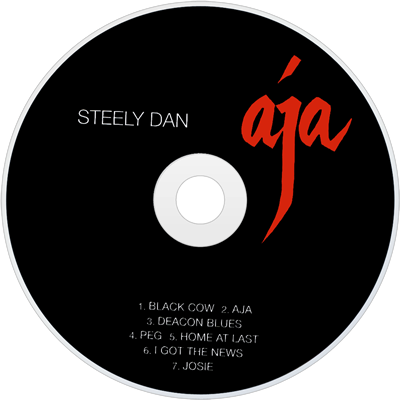 If I had to somehow provide an example of what 1977 sounded like, I'd refer you to this record.  It served up a number of songs that were venerable 70's and early 80's FM Radio staples. Steely Dan was essentially Walter Becker & Donald Fagen, although somewhat surprisingly, Becker didn't have all that much to do with this record.  Donald Fagen was super-fastidious in the recording and producing process and the sessions employed an actual sound consultant, which is certainly evident when listening to it. Although the recording is dense, in terms of number of instruments played, as well as number of tracks per song, it still feels airy and has a nice, almost three dimensional soundstage. The highs are sharp, but not cutting, with the lows sounding tight and snappy. Steely Dan was not a touring band in the 70s & 80s and employed the best hired-guns to play their respective instruments in the studio. Jazz/fusion guys like Larry Carlton, Tom Scott & Lee Ritenour play on this record.
Every instrument is perfectly captured & when a particular instrument is soloing, it takes centre-stage in the mix. When I first got my HiFi system, this was the CD I'd play to people who came over to my place who wanted to listen. It was also the same disc I played to people who were completely uninterested in my system, and couldn't care less.  Interestingly, those people don't seem to come over anymore. Everything about this record easily falls under the moniker "reference disc". If I were to use a video/TV analogy, listening to Aja is akin to the first time you watched an HD 1080p TV and realized how much clearer and lifelike it looked and felt over the old traditional circa 1970's TV set.
If you get a chance, Classic Albums has an episode on Aja, which is absolutely worth watching.