Pink Floyd, The Wall – 1979
Pink Floyd put this record out in the last remaining months of the 70s and it could certainly be labeled as the mother of all concept records. I was 14-years old, and already a huge Floyd fan. My grandfather had just passed away when The Wall was released and my household was in mourning. I consequently spent many an hour with headphones on completely immersed, and equally lost, in the album. At the time, it seemed to be the most professionally recorded album I had ever heard. Roger Waters & Dave Gilmour were part of the production team, but so was Bob Ezrin, (a Torontonian btw), which gives it that very polished sound and feel. When auditioning albums for this article, I listened to both the vinyl and CD copies, and found myself thinking the same thing once again. The clarity, immense soundstage, multiple dimensions of layering instruments and "sound effects" with great stereo separation are remarkable. In terms of dynamics, one minute you're treated to the sound of birds quietly chirping, the next, explosions, helicopters and other ominous sounds such as TVs being smashed in. These sounds come leaping out of the speakers shaking things in close proximity.  There are sonic treats around every corner. In order to fully appreciate this recording, your system needs to have an amp capable of quickly responding to the extreme changes in dynamics and fast-attack that this recording dishes out.  If your amp can keep up with the sudden and lightening-fast changes, and your speakers can properly reproduce them, it's a remarkable immersion of sound. In addition, it's a great theatrical record that remarkably still sees Roger Waters touring 38-years after its initial release!
The Grateful Dead, Reckoning/For the Faithful – 1981 for the former title, 1984 for the latter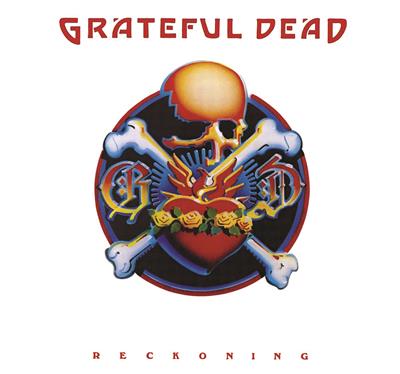 Despite the gigantic drug-fueled jam-band aura that is, or more accurately was, The Grateful Dead, a large majority of their records were recorded quite well, and some of those were live albums. The Dead were one of the few, if only bands, that would actually allow certain members of the audience to plug directly into the mixing board on the floor to make great sounding "Boot-Legs". Most Dead Heads have reams of live recordings that sound OK, but not great. For The Faithful is one of the greats. To many, including me, this is the first example of an unplugged album. The first song, Dire Wolf kicks off with a beautifully sounding and recorded acoustic guitar with a sonic presence that you don't expect. The sound is very full, warm and projects a large and dimensional soundstage. The highs are not super high, nor the bottom end too low, but a great midrange natural recording. The overall ambience of the recording leaves you feeling as if you are sitting on stage amongst the members and watching and hearing the jam happen. The Dead are not for everyone, but if you can "dig it", and are looking for a great unplugged acoustic guitar driven live album, this could be for you.
Sufjan Stevens ,Come on Feel The Illinoise – 2005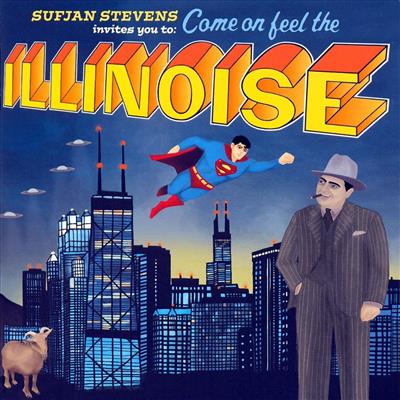 On first listen, it's a pretty quirky sounding album, with the opening piano arrangement sounding very reminiscent of Vince Guaraldi's Peanuts and Charlie Brown scores back in the day. The album is a musical history lesson of the state of Illinois.
Stevens recorded, engineered & produced the whole thing. Additionally, all arrangements were by him. He plays 15 separate instruments including guitar, piano, flute, banjo, voice, and yes, even a glockenspiel (The epitomic non-rock n' roll instrument). It's also a bit reminiscent of Tubular Bells by Mike Oldfield, who also played an enormous amount of instruments. The recording is very dynamic in a number of ways. It has some very quiet passages, as well as some powerful and noisy parts. The voices are mixed with Stevens singing in the left speaker/channel and a female voice with a slight delay in the right, which provides a nice sense of layering, and gives a wider double tracking effect. The voices are also recorded very dry, meaning a lack, or very little reverb, which provides a greater sense of presence to the voices, which are mostly front & center.  The multitude of instruments in any given song is well presented and offers a nice balanced soundstage. You feel and hear many musicians, but its not overwhelming.
The amusing part was that at the time of its release, Stevens had mentioned that his ambition was to record an album for each of the 50 US states in the union.  If you do the quick math, it becomes evident Stevens would consequently have to release a "state-themed" album, every year until 2053! He had already recorded one for Michigan and Illinois. The story goes that once he realized that, he kyboshed the idea.
Every time I listen to "Illinoise", it reaffirms how great this album is, in every sense. If you don't know it, make a point of checking it out. Your sound system will thank you.
Daniel Lanois, Here Is What Is – 2007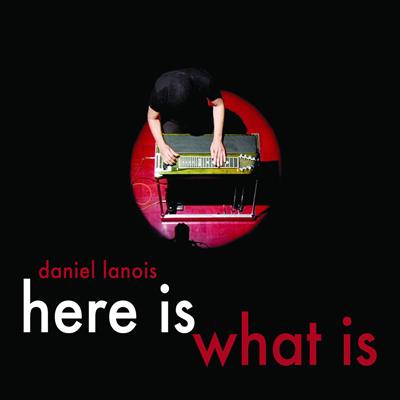 One of my favourite albums. I automatically buy anything Lanois puts out. I can't seem to get enough of "the Lanois sound". Primarily a producer, it's evident, if not axiomatic, that he pays extra special attention to the recording process, utilizing the studio as one of the instruments. You can feel the studio as part of the mix when listening to this record. He employs a delay, or echo to his voice that I find fascinating. It only repeats once, but has a large section of the piece just sung, repeat, offering some additional depth to the tracks with that effect. Interestingly, there is no other real studio "trickery" used. Lanois has a few snippets of conversations with his buddy Brian Eno within the recording. The record actually begins with Eno talking about a "Chest of Draws" he once bought, which is a bit odd, but adds to the overall character of the record. Daniel Lanois is a sonic architect. Consequently, everything on this record, be it large, small, or seemingly unimportant, is there for a reason. All put together, it conveys that this record is special and well worth listening to on a great HiFi. System. Clocking in at 64-mins and 18-tracks, it offers up a lot of everything for an enthusiastic listener.
As space is at a premium in NOVO, Part 2 of "Great Recorded Music to Showcase Your Sound System" will be revealed in the next edition. Without giving too much away, it will include some newer releases and titles that perhaps made a bigger splash internationally. With regards to the aforementioned Part 1 list, I urge you to check out the titles you're not familiar with, or have yet to listen to. If you're somewhat like me, your new favourite records are perhaps just a couple of listens away. Enjoy!