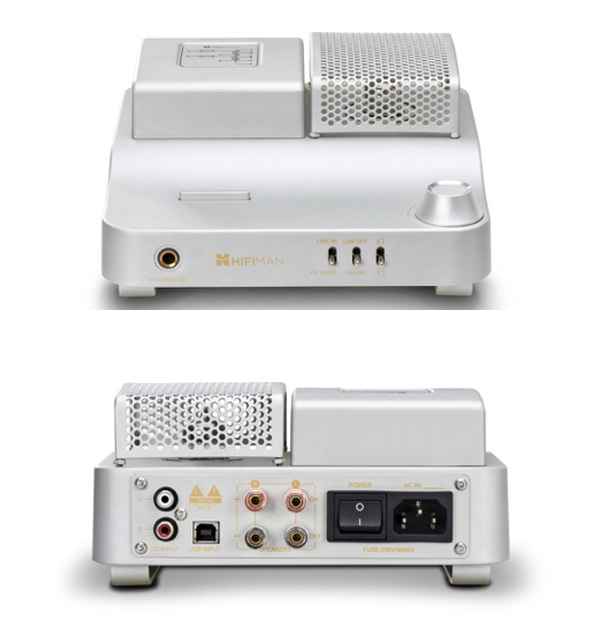 HiFiMAN, a leading designer/manufacturer of high performance headphones, amplifiers and portable audio products, announced their newest headphone amplifier, the EF100.  The new compact headphone amplifier is a hybrid design, which combines tube and solid state within a moderately priced amplifier.  The EF100 is designed to drive a broad array of high performance headphones.  
The EF100 is both a powerful hybrid headphone amplifier and integrated amplifier.  A compact chasis contains three independent amplifier sections: a vacuum tube input stage works as a shared preamp, a Class AB headphone amplifier, and a Class T speaker power amplifier.  The result is a warm, smooth, detailed and musical performance.
As a hybrid headphone amplifier, EF100 produces up to 2w output into 32 ohms.  The EF100 can also serve as a hybrid power amplifier to drive speakers which are of high to moderate efficiency.   
Key Features:
Hybrid amplifier design utilizing both tube and solid state performance
Dual purpose- can be used to drive headphones or speakers
Stable under a variety of loads
Will accept multiple sources
The new HifiMan EF100 has a MSRP of $499 U.S. and is currently available.  For more information, visit: http://hifiman.com/.
Comments are closed.