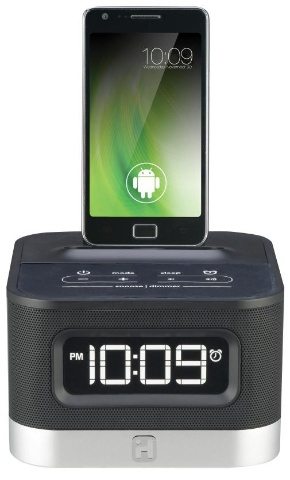 iHome has just announced an all-new SmartDesign product line that caters to Android device owners. iHome's SmartDesign Android line includes a number of models, from speakers to alarm clocks and apps, all at affordable prices.
The first products in the new SmartDesign line to be released, are as follows:
iC50 Space Saver FM Stereo Alarm Clock Radio:
The iC50 is a clock radio for Android owners that features iHome's patented SmartSlide dock. It fits and charges Android phones and most smartphones and using a free iHome Sleep app will allow the user to wake up to their favourite tunes. MSRP: $59.99 U.S.
iC3 Portable Stand, Stereo Speaker and Charging Dock:
The iC3 has been built with Reson8 speaker chambers to deliver clear, deep and powerful sound within a small space. The iC3 portable speaker allows for great flexibility in use. MSRP is $39.99 U.S.
iC16 Portable Alarm Clock Stereo Speaker with USB Charging:
The iC16 is compact and light, making it a functional and easily transportable alarm clock for all Android smartphone owners. The iC16 will be available this summer at a MSRP of: $59.99 U.S.
For further information, please visit www.ihomeaudio.com.