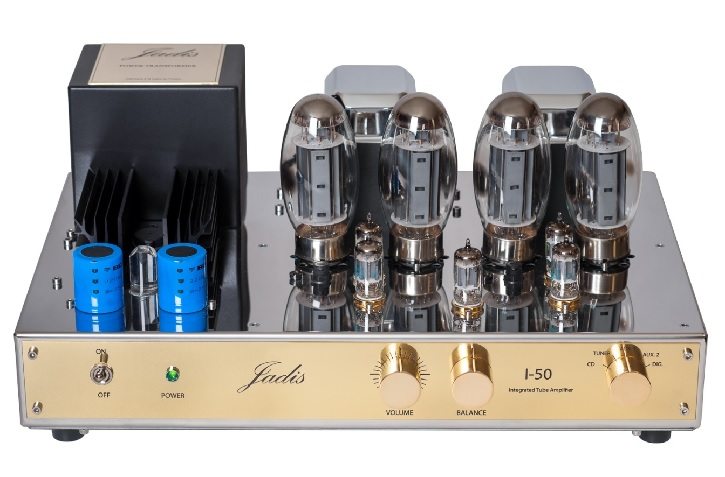 Bluebird Music, the North American distributor for Jadis, just announced that the new KT150-based Jadis Integrated I-50 is now shipping. The new Jadis I-50 has its U.S. debut a few days ago at The Show, Newport Beach on May 28.
The Jadis I-50 is a 50 watt, pure class-A, integrated amplifier with autobias and a remote control. This is a ground up design that takes advantage of the new KT150 tubes which are purported to deliver improved microphony and heat dissipation characteristics, as well as providing more power and better detail and bass control.
The I-50 has been created to provide a smooth flowing midrange, big rich tight bass with outstanding control and sweet natural highs with excellent resolution. The tube complement is comprised of: 4 x KT150, 3 x ECC82 and 2 x ECC83. The I-50 has four line inputs and one USB input (48/16bit), and it will drive speakers from 1 – 16 ohms. It weighs 70 lbs.
The new Jadis I-50 integrated tube amplifier is currently available and shipping to authorized dealers with a MSRP of: $10,345 U.S. / $12,420 CAD. Look for more information at: http://www.jadis-electronics.com