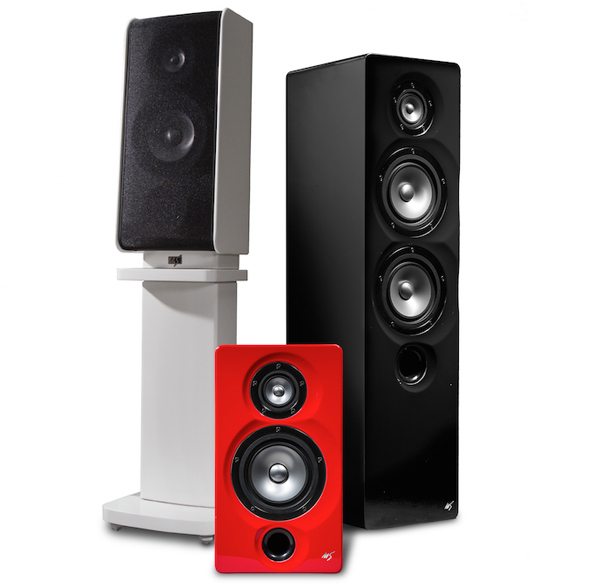 MarkAudio-SOTA invites you to "hear our difference" with their formal introduction to the North American market and the launch of a new website with 3 unique new loudspeaker products. The company combines the incredible talents of a truly global team of experts in driver, crossover and cabinet engineering to build unique, wideband audiophile speakers from the ground up. MarkAudio-SOTA uses all-range drivers in their new Viotti One, Cesti B, and Cesti Tower speakers, which help create an acoustically accurate, symmetrical sound field. All three models are available exclusively from the company's website www.MarkAudio-SOTA.us and offer a 30-day money back guarantee.
MarkAudio-SOTA started their dream team of designers when they recruited engineer Mark Fenlon of Markaudio, Ltd., a renowned manufacturer of loudspeaker drivers for the custom-build and OEM markets. They then integrated Dr. Scott Lindgren's technical box alignment and elegant crossover design to work seamlessly with Mark's custom dual drivers. These were all built into the elegant styling of Italian designer Andrea Ponti's cabinet concept for the Viotti One, and Ball Chan's designs for the Cesti B and Cesti Tower. The combination creates truly unique and authentic High-Fidelity loudspeakers that efficiently reproduce music as it was recorded.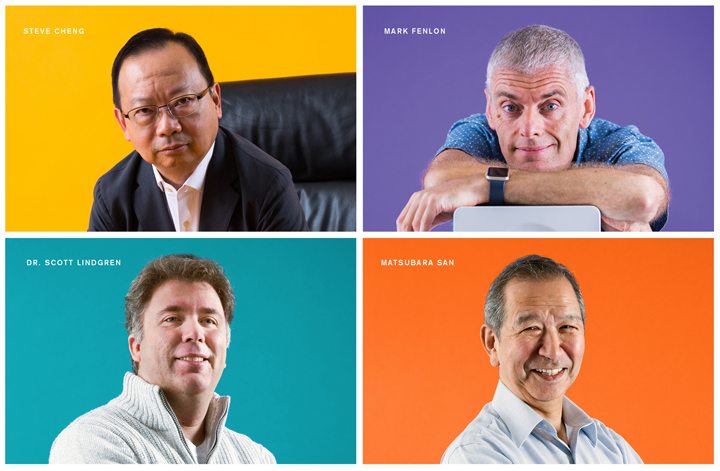 All cabinets, crossovers and speaker drivers are engineered in tandem to create an end product that exceeds the sum of its premium parts. Many manufacturers choose off-the-shelf components that aren't always a perfect match to their system design target.
The wide dispersion and shallow-profile cone drivers replace conventional cone-woofer and dome-tweeter combinations. With matched dispersion and output characteristics, along with a low order crossover slope, the two custom-made Sota drivers provide a seamless integration between high and low frequencies. This integration results in a smooth, natural output and soundstage that affords a wider range of seating positions, allowing several people to hear a top quality performance simultaneously.
MarkAudio-SOTA's unique All-Range driver approach offers the rich midrange that is typical of a wide-range single speaker design, while providing a dynamic, full frequency range extending from 40Hz to 25kHz. The three dual driver speakers' systems use different combinations of a custom-designed, 110mm (Sota 11) wide-range mid-bass driver mounted in a ported cabinet along with an acoustically isolated 50mm (Sota 5) tweeter. Both drivers use a low mass, mixed-alloy cone that generates exceedingly accurate audio transparency with incredible detail.
The company's all-range drivers utilize a 2.4 kHz crossover frequency with gentle, 2nd order electrical and acoustic slopes that gradually blend the outputs, maximizing the advantages of their symmetric wide-dispersion drivers. The simple design, with few reactive components, also aids in amplifier matching, allowing MarkAudio-SOTA speakers to be easily driven by low-power designs. The result is a 2-way loudspeaker without any obvious crossover transition, and a smooth, transparent, yet dynamic and natural musical response especially apparent in vocal reproduction.
MarkAudio-SOTA's free in-home trial period affords you the opportunity to "Hear Our Difference" for yourselves, risk free.
Highlights of the three models include:
Viotti One
MarkAudio-SOTA's flagship 2-way, stand-mount loudspeakers combine a unique Italian design style with British engineering that follows the company's "Hear Our Difference" credo. The speaker utilizes custom all-range symmetric driver technology to create a full range loudspeaker in an elegant and finely finished cabinet. Laminated dual-core panels and polymers provide enclosures of maximum strength and acoustic stability. The result is statement-level sound quality for the discerning listener. $2995/pair
Cesti B
MarkAudio-SOTA's medium-sized, two-way bookshelf speaker utilizes custom all-range symmetric driver technology to create a full range loudspeaker. The speakers use a Billow waveguide baffle for optimum dispersion and accurate sound replication in smaller rooms. Styled with a clean, minimalist industrial design, the speakers are available in a finely lacquered finish and in three colors (black, red or white). $1895/pair
Cesti T
The flagship of the Cesti series expands on the Cesti B's output. Twin Sota 11 bass-mid drivers increase the low frequency extension and enhance the dynamic range for larger rooms. The speakers utilize a Billow waveguide baffle for optimum dispersion in practical room environments. Styled with a clean, minimalist industrial design, the Cesti T tower speakers are available in three colors (black, red or white). $3495/pair
For more info, check out www.markaudio-sota.us