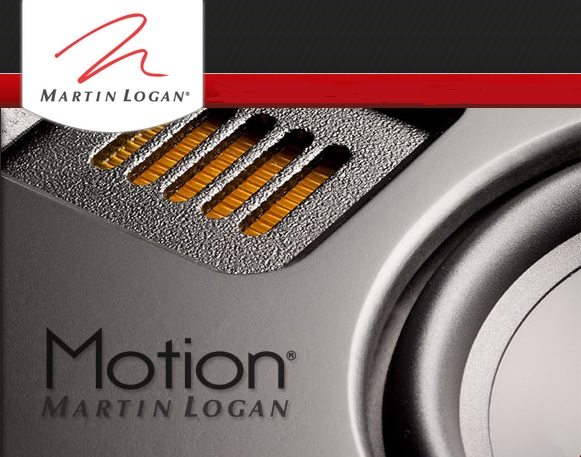 MartinLogan has now announced the newest addition to their Motion Series of products – the new Motion Vision X soundbar.
Like the original 2012 Motion Vision soundbar, the next generation Motion Vision X has three advanced-resolution Folded Motion tweeters, four 4-inch high-performance woofers, and seven dedicated amplifiers that deliver 100 watts of total system power for well-balanced bass and immersive home theater surround sound, all in a compact and easy to use system.
Advanced digital signal processing (DSP) technology and advanced surround sound decoding allow the one piece Motion Vision X soundbar system to replace typical five piece systems, without sacrificing quality of sound.
The Motion Vision X raises the bar byt incorporating DTS Play-Fi technology, giving listeners the freedom and flexibility to stream their high-resolution music wirelessly (up to 24-bit/192kHz) over an existing Wi-Fi network to any number of connected speakers that utilize DTS Play-Fi technology once paired with the Play-Fi App. Unlike many wireless platforms, DTS Play-Fi is an open platform, meaning listeners are able to mix and match any DTS Play-Fi-enabled audio products from a selection of top audio brands. Listeners can take advantage of endless choices, from their own music libraries to online music streaming services like Tidal, Spotify, Rdio, Songza, Pandora, and many more. And they can stream their music from virtually any device – Android, iOS, Kindle Fire or PC.
Dual rear-firing bass ports provide for deep bass and that can be adjusted plus or minus 10dB to custom tailor for listener preferences and room accoustic response. The built-in SWT-2 transmitter allows, at the touch of a button, the addition of a compatible wireless MartinLogan subwoofer, for even more bass and there is also a wired subwoofer connection for those seeking ultimate connection confidence.
The Motion Vision X receives a cosmetic upgrade over its predecessor – now possessing a high-gloss, piano black sculptured structure with a clear anodized brushed aluminum metal accent for the new and improved 5-button on-board control panel. The new full size extruded black-aluminum remote is an upgrade from the credit card remote included with the previous generation. Also, a new slender wall bracket minimizes visibility when the soundbar is wall-mounted.
With built-in amplification paired with digital optical, digital coaxial, analog stereo and Ethernet inputs the new Motion Vision X soundbar allows for easy hook-up of Blu-ray/DVD/CD players, gaming consoles, satellite receivers, and other external sources. A setting optimizes sound for multiple placements.
The new Martin Logan Motion Vision X soundbar will begin shipping the last-quarter of 2015 with a MSRP of $1,699.95 U.S. For more information, please visit: http://www.martinlogan.com