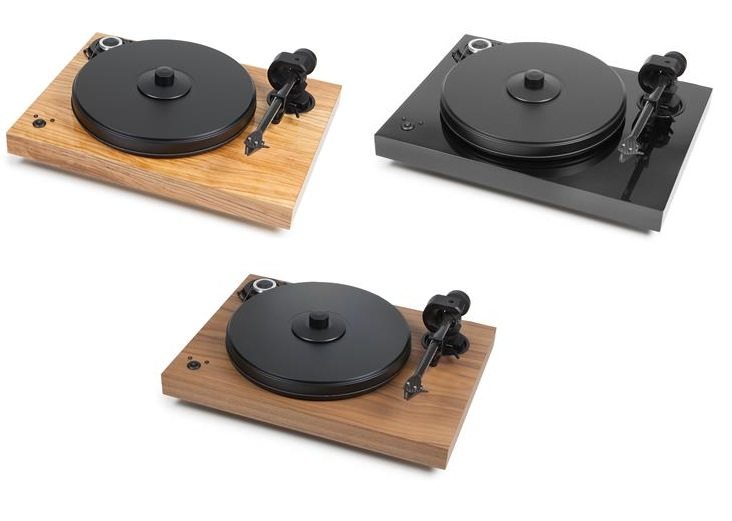 Pro-Ject has just announced their latest turntable model – the 2 Xperience SB DC, which is an evolution of its predecessor. The table's deck minimizes resonance using a heavy MDF plinth with non-resonant construction techniques. The platter is a precision sandwich design with non-resonant properties, making it deal for supporting vinyl directly.
A new 9V AC motor ensures precise speed control and easy switching between 33 and 45 RPM. In fact, the speed control mechanism is powered by a new DC power supply that reduces electrical motor noise. The 2 Xperience SB also adds a 9CC Evolution carbon fibre tonearm and is fitted to an Ortofon 2M Silver cartridge.
The 2 Xperience SB DC is available in: Olive, Walnut, Mahogany and Piano Black.
Effective Tonearm Length: 9″ (230mm)
Effective Tonearm Mass: 8.5g
Overhang: 18mm
Downforce Range: 10 – 30mN
Speed Variance: ± 0.5%
Wow & Flutter: ± 0.08%
Signal-to-Noise Ratio: -70dB
Output Voltage: 15V / 800mA DC
Power Consumption: 4W Max. / <0.5W Standby
Dimensions (W x H x D):460 x 160 x 360mm (Lid Closed)
Weight: 7.7Kg
Pricing is yet to be released. Look for more details at: http://www.project-audio.com