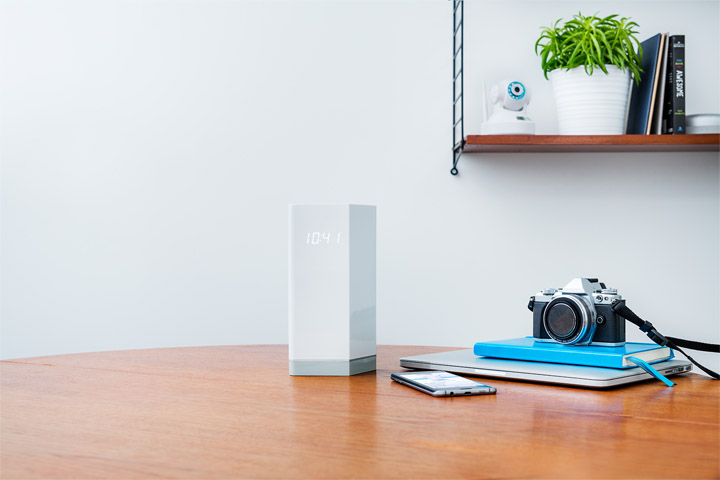 If you're looking to protect your personal information and data than you need to properly protect your home network.
The F-Secure SENSE router revolutionizes online security by protecting your entire home network, not just specific devices. The secure router offers a safe link between your modem and connected devices in the home network by blocking external connection attempts. Security features include: browsing protection, antivirus, anti-bot, anti-tracking, device discovery, IoT security, and banking protection. Conveniently, you can manage and monitor your devices in real time through the SENSE app for Android and iOS.
For devices that leave the home network, such as laptops, tablets and smartphones, the SENSE app provides protection on the go. Devices, such as smart TVs or security cameras (which do not allow for user-installed security software) are also protected by the SENSE router on the network level.
The F-Secure SENSE router is now available in Canada thanks to distributor Erikson Consumer.  It retails for $279 CDN.
For more info, check out www.f-secure.com or www.eriksonconsumer.com