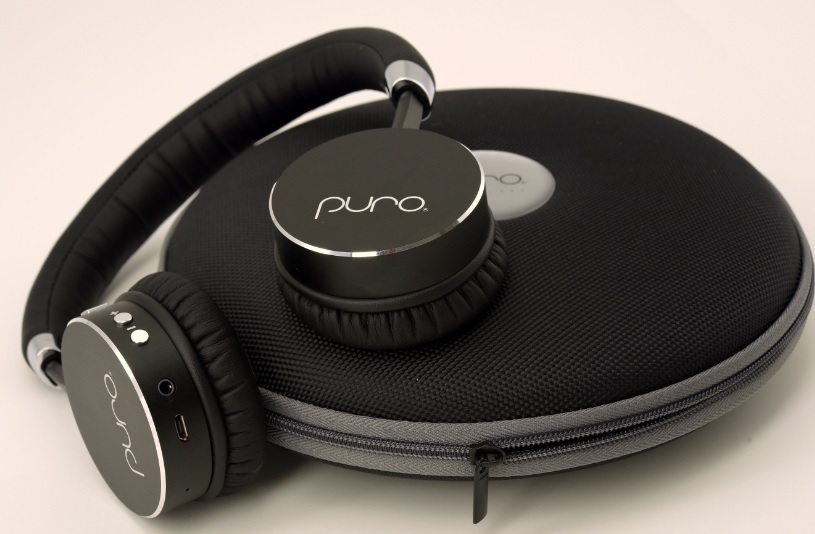 Puro Sound Labs has just announced the expansion of their BT2200 line of studio-grade Bluetooth Kids Wireless headphones with the addition of new black, white and tan versions.
These new colour editions aim to continue delivering the same quality listening experience combined with contemporary design in a on-ear headphone format with Healthy Ears technology.
The Puro Sound Labs BT2200 series headphones are Bluetooth headphones have been developed with the health and safety of children in mind. The BT2200 series incorporates a studio-grade Bluetooth headphone with volume limiting ear protection, ensuring leavels are kept below the 85 decibels (dB) threshold for long-term hearing damage. Puro Sound has committed to donating a portion of every sale of all Puro Sound products through 2015 to the Hearing Health Foundation.
Puro Sound Labs headphones are designed with a trident of technologies that combine to deliver superior sound, which allows for a reduced need for high volume settings. Puro's unique frequency response curve called Puro Balanced Response is designed to recreate the natural sound produced in a perfectly tuned listening room in the headphone listening experience. This helps to maximize the satisfaction of Healthy Ears hearing protection. Combined with the excellent ambient noise attenuation of the headphones and the volume limiter – Puro has achieved an excellent balance of sound quality that will help prevent noise induced hearing loss.
A soft and supple cushioning material and durable lightweight aluminum are used to make the headphones comfortable, while the design also attenuates over 82% of ambient noise, reducing the need for higher volumes. When combined Puro's Balanced Response Curve and the headphones' noise reduction design, kids can enjoy their music with no need to exceed safe playback levels.
Bluetooth wireless technology not only improves flexibility and functionality but also safety, as it serves to eliminate the cord, which is a choking hazard.
BT2200 features:
Unique DSP volume governor system that limits sound output to 85 dB when used with most Bluetooth sources protects kids hearing health, providing parents with peace of mind.
Puro Limiter cable attenuates sound output to 85 dB or less for most portable phones and tablets for the auxiliary wired experience
Puro Balanced Response equally balances bass, mids and highs, delivering clear, understandable vocal reproduction, which reduces a need for excessive volume
Ambient noise attenuation reduces external sounds by 82%*- quieting even the most harsh of environments like a noisy airline cabin, allowing for reasonable listening levels
Integrated microphone for seamless use with a cell phone
18 Hours of Battery Life for Music Playback & 200 Hours Standby
Durable, Lightweight Aluminum Construction
Supple Protein Leather Ear Cushions and Headband
Folds Flat for Travel
The Puro Sound Labs BT2200 headphones are currently available for $79.99 (including a travel case) in White with Silver, Tan with Gold and all Black. Look for more details at: http://purosound.com