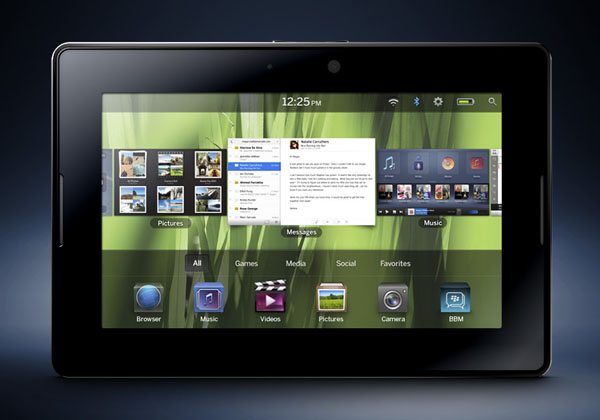 Research In Motion's answer to Apple's iPad went on sale this morning in Canada and the US.
The BlackBerry PlayBook is a Wi-Fi only tablet which is available in a choice of three models, featuring 16GB, 32GB or 64GB of storage at $499, $599 and $699 respectively.
BlackBerry PlayBook is the world's first professional-grade tablet. It features an ultra-portable design and delivers industry leading performance, uncompromised web browsing with support for Adobe Flash Player 10.1, true multitasking, HD multimedia, advanced security features, out-of-the-box enterprise support and a robust development environment.  A future update will enable the PlayBook to run Android apps.
Here's an article with some early reviews of the PlayBook:
http://www.thestar.com/business/companies/rim/article/974713–reviewers-weigh-in-on-rim-playbook-tablet