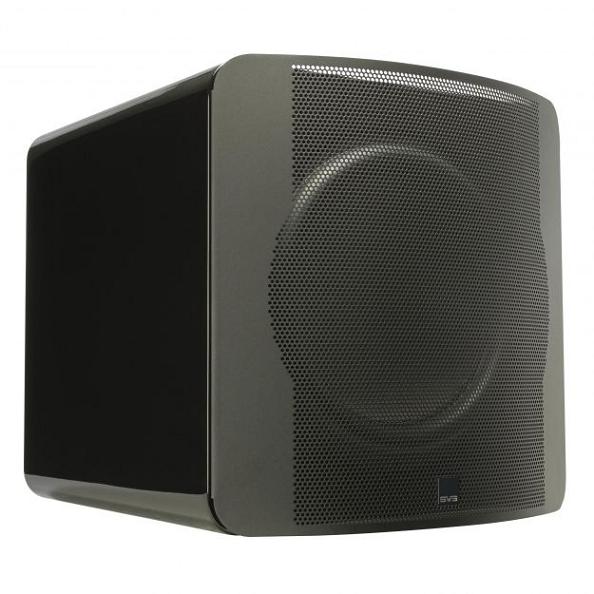 SVS, has just announced its newest and most décor-friendly Ultra series subwoofer yet – the SB13-Ultra. Designed to combine audio performance with advanced engineering, refined aesthetics, and easy room integration, the SB13-Ultra delivers output in-line with SVS' reputation but also in a cabinet that has been styled to complement any room.
The SB13-Ultra has a number of advanced design elements that set it apart from the competition. Instead of merely adapting the famous 13.5-inch Ultra 13 driver for the SB13's new, more compact sealed enclosure, the engineers radically revised the motor geometry, added a unique, ultra-high-power aluminum voice coil, and developed a custom gap extension plate that increases linear stroke and reduces distortion. Add to that dual linear-roll spiders, a stitched parabolic surround, and the ultra-light but rigid Rohacell composite cone material of the Ultra 13 driver, and the result is an incredibly robust subwoofer with extreme excursion.
To complement these driver refinements, the SB13-Ultra employs an integrated SVS 1000W (3,200 watts peak power) DSP Sledge amplifier with sophisticated DSPs perfectly matched to the driver and cabinet, and an equalization curve optimized for enhanced transient response and to complement room gain. Although it's rated to deliver 20Hz to 460Hz (±3dB), in the right room, with the right settings, it can easily reach down to a gun-wrenching 15Hz, without diminishing the nuanced textures and incredible transient response that audiophiles demand. Its room-size compensation control also allows the SB13-Ultra to sonically adapt to any size room, not just the labs of SVS. Power users will appreciate the two-band parametric equalizer (PEQ), yet this advanced feature is easily disabled for users who prefer to rely on the bass management of their favorite preamp or receiver.
Let SVS's online technician, Merlin, is also available to help with your decision.  Merlin provides SVS's recommendations and customized settings to optimize your new subwoofer's sound to your specific setup. Offered direct to the consumer, all SVS subwoofers include a 45-day in-home trial for worry free evaluation.
The SVS SB13-Ultra has begun shipping effective Sept. 30th with an MSRP of: $1599 U.S.  Look for more information at: www.svsound.com.