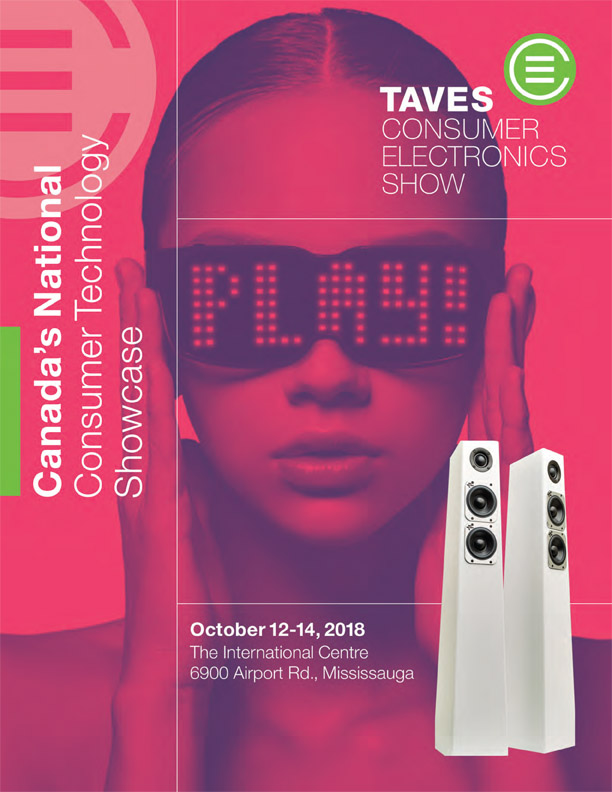 The 2018 edition of the TAVES Consumer Electronics Show will run from Oct. 12-14, 2018 at the International Centre in Mississauga.  This year's event is set to feature thrilling consumer technology and hifi companies from around the globe, offer numerous new show features and over 100,000 square feet of "show business" (the largest TAVES show floor to date!).  Many elements of the show will be improved and refined this fall – specifically, the hifi rooms on the main show floor will receive a significant visual upgrade on the outside and ventilation on the inside.
Thank you to Update TV & Stereo who will be returning as the Silver Sponsor this fall!
TAVES is currently looking for Partners in the technology and hifi communities who would like to collaborate on marketing efforts throughout the year.
If your company would like to participate at the most dynamic technology / hifi show in North America or become a Partner, please visit www.taveshow.com or contact Suave Kajko at 416-767-2495.
Stay tuned to the NOVO magazine for the latest updates about TAVES 2018 as new announcements are revealed.
The artwork above is a sampling of our advertising campaign set to roll out this March (photo credit: Chemion glasses & Totem Tribe Tower speakers).