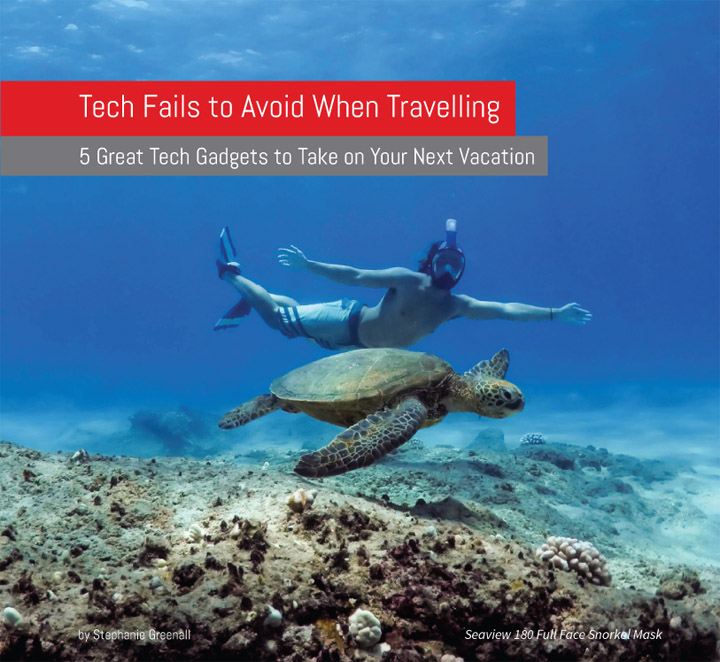 While you might be tempted to unplug on your next vacation, I've got a couple of gadgets you won't want to leave behind. Plagued with stress-induced headaches my last trip could have been saved with just a little bit of tech. To help you learn from my mistakes I have outlined travel essentials that will help you avoid any vacation fails.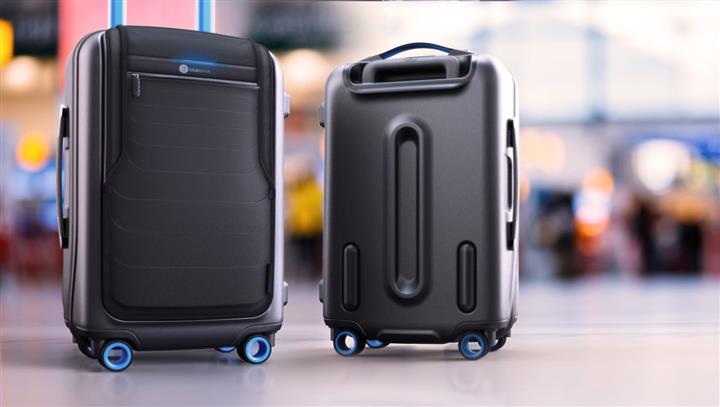 Luggage You Can't Lose
Travel is stressful. There is no doubt about that. From the arguments about how early you should arrive before your flight to the last minute sorting of liquids, travel can induce a strange sort of panic. But there is one moment that can stop my heart and bring a cold sweat to my palms, baggage check-in. When you toss your bag on top of the scale and hope you haven't reached the limit, you close your eyes and pray to the travel gods that you will one day see your bag again. If the very thought of misplaced baggage sends your stomach into somersaults, I would like to introduce you to Bluesmart, the world's first smart luggage ($395+ US). Developed by frequent flyers, the smart luggage system consists of a series of suitcases with the modern traveler in mind. With GPS+3G location tracking, you can locate your bag anywhere in the world. Built-in sensors provide accurate weight data to the companion app, and each suitcase has the ability to charge a variety of devices. Whether you're stranded at the airport in need of a charge or having a nervous breakdown around the luggage carousel, Bluesmart is the answer to your travel woes.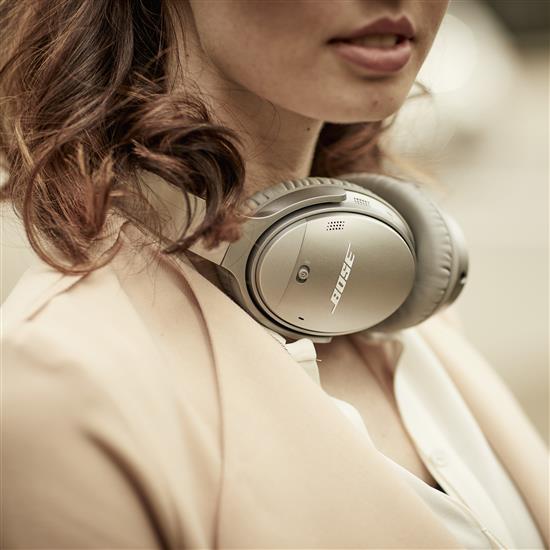 Block Out Screaming Babies
Packing a carry-on bag is an art. I've spent years perfecting the combination of gadgets, liquids, and clothes to get me through a long flight. For my audio needs, I typically opt for a set of earbuds and a pair of over-the-ear headphones. On my last trip, I was seated next to what I can only assume was a possessed child. The blood-curdling screams started before the landing gear had retracted and continued while we waited for our luggage. It was on this flight I began to understand the importance of noise-canceling headphones. For my daily commute, I cannot say enough about Apple's AirPods, but if there is a screeching two-year-old hell-bent on polluting the air with spine piercing wails, I would highly suggest investing in a pair of Bose QuietComfort 35 wireless headphones II ($349 US). With 20 hours of battery life and plush ear cushions made from a synthetic protein leather, you will be able to enjoy your in-flight entertainment and land with your sanity intact.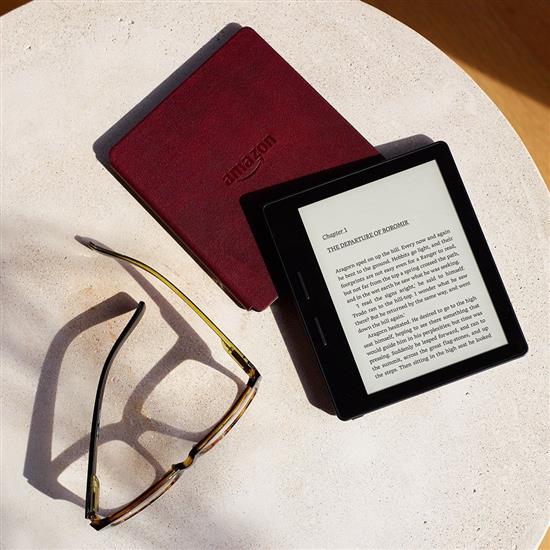 Avoid Poolside Book Embarrassment
When it comes to reading, there is nothing better than the smell of the paper and the sound that the pages make when flipping through a book. But that feeling can be short lived when you're on day three of your vacation, and you've already finished your novel. If you've only brought the one book, you are met with the terrifying realization that you might have to explore the resort's "library" — and I use that term loosely. With a depressing collection of romance novels that feature the usual distraught milkmaid in the arms of an overly buff stable boy, you are left with only one choice — unless you're all for the fantasy farmer — download a book to your phone. In an attempt to fight the glare from the screen, you engage in a combination of towel forts and strategically placed palm tree leaves, but in the end, all efforts are futile. In anticipation of your ability to speed read, packing an e-reader could save you from the blinding glare of your mobile's screen. The latest edition of the Kindle family is the Oasis ($249 US). Featuring a 7-inch, 300 ppi display, an ergonomic design ideal for one-handed reading, and an adaptive front light that automatically adjusts the brightness, the Kindle Oasis is the perfect poolside companion. Oh, and did I mention it's waterproof?