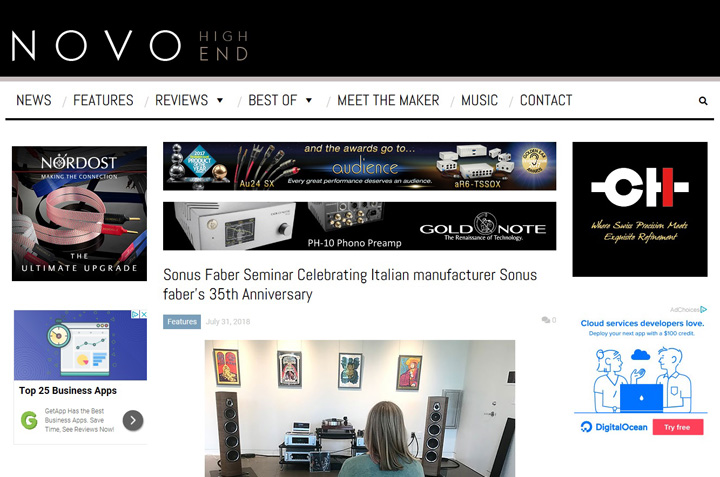 Our new sister publication NOVO High-End (www.novo.press) is looking for passionate audiophiles, located in the US and Europe, interested in contributing articles to the new site.  NOVO High-End is devoted strictly to high-end audio topics and explores the virtues and musical experiences that are achievable exclusively through high-end audio.  Ideal candidates should possess excellent writing skills, own a high-end audio system with a value of at least $30,000 and be very well versed in all audiophile topics – from analog to digital.
As a NOVO High-End contributor, your job will be to write feature articles, product reviews, as well as travel to and cover local audio shows.
Prior writing experience is not necessary but a welcome bonus.
To apply please email a paragraph explaining what makes you a good fit for this position to the Publisher, Suave Kajko, at suave@novo.press