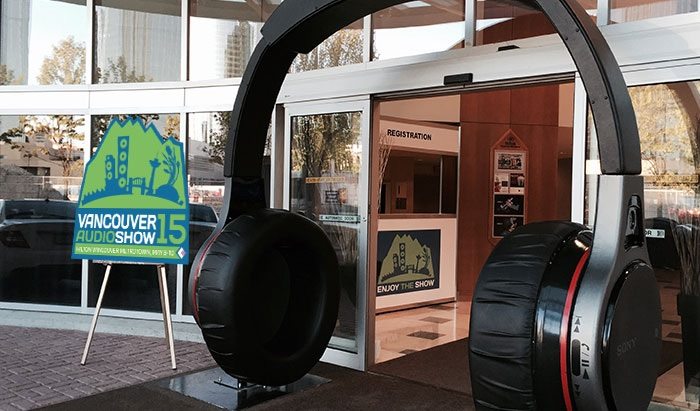 Vancouver Audio Show 2015 – Hilton Vancouver Metrotown, May 8th-10th.
There's a great buzz already around the Hilton Metrotown, yesterday all of the exhibitors moved in and spent endless hours fine tuning their gear for a fantastic weekend of musical entertainment!
The show will be host to some outstanding new products, some being displayed for the first time in North America, Canada and on the West Coast.
Here's a small selection of stand -ut performances at the show..
Hi Fi Centre will have the Canadian Premier of the HiFiMAN HE1000 headphones
Vertere MG1 turntable with SG'1 tonearm lands in Vancouver for its North American Debut
Devialet Phantom and Phantom Silver
Get your hands on and listen to the new Sony Walkman NW-ZX2 Digital Media Player
Canadian debut of VPI Prime turntable with 3D printed tonearm
Burmester new BA-71 loudspeakers  – Canadian debut
Yana will present a state-of-the-art system comprising MartinLogan Neolith loudspeakers
Plus many, many more outstanding performance that will blow you away! Check out the website for a full list or visit the link below to see the digital show programme.
Click here to view online. http://issuu.com/chestergroupexhibitions/docs/show-guide-final-web-version1.0
To purchase online discounted visitor tickets head to..
http://www.chestergroup.org/vancouveraudioshow/2015/tickets
Opening times
Friday 08 May 2015
2:00pm— 8:00pm
Saturday 09 May 2015
10:00am— 6:00pm
Sunday 10 May 2015
10:00am— 5:00pm