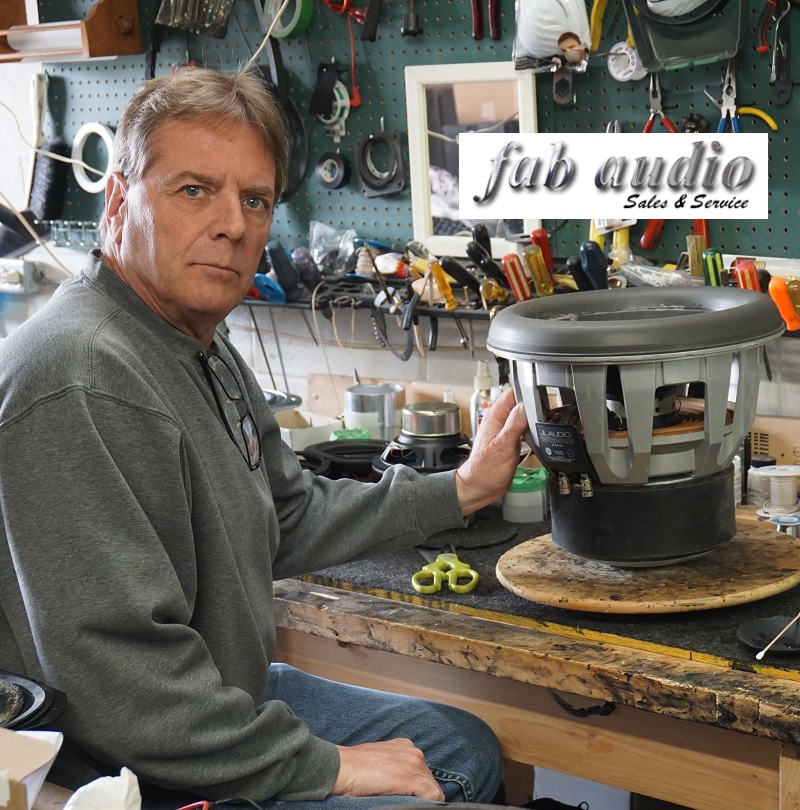 A number of years back, when CANADA HiFi Magazine was just in its infancy, we reviewed an original loudspeaker creation – The Brat , from a company named Fab Audio. The Brat was a creation of Jim Fabian, the "Fab" in Fab Audio and the company's owner. It was only in May this year that I got a chance to meet Jim in person, when I visited Fab Audio. What I tell you next could mean the life or death of your treasured loudspeaker or stereo component…
Fab Audio has been around for decades, over 30-years…simply amazing for a privately owned audio electronics business! The company today, specializes in repair and modification of loudspeakers and audio electronics, both vintage and non-vintage. Fab Audio has serviced over 40,000 loudspeakers! Referring to Fab Audio as well experienced would be a major understatement.
The company is located in the Greater Toronto Area at: 127 Manville Road, Unit 8, Scarborough, Ontario, where it's been for the past seven years. Jim told me that Fab Audio, had its humble beginnings snuggled in the back of a Toronto audio/video store called Dominion Electronics, 30 years ago. It was there that Jim and his brother ran a repair depot known as The Speaker Shop. Jim Fabian eventually launched his own business – The Sound Room & Audio Upgrades on Kingston Rd. Toronto, which became the company we now know today as Fab Audio.
The company has gone from dealing almost exclusively (90%) with audio-video dealer repairs (e.g. Brack Electronics or Whitby Audio) to focusing 80% on retail customers; audio enthusiasts like you and I who need a hand keeping our prized gear alive and kicking.
The store front of Fab Audio is simple and modest – as you can see here: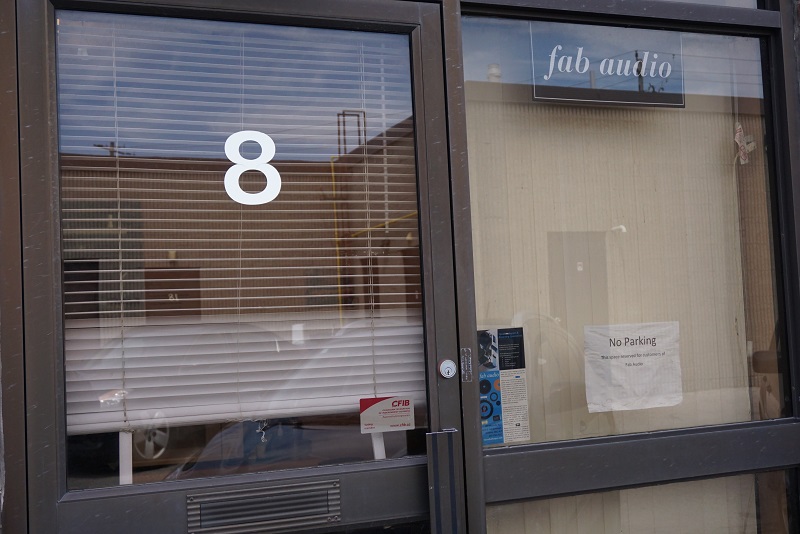 But, it's inside where the magic happens – take a look at the sizeable service bay: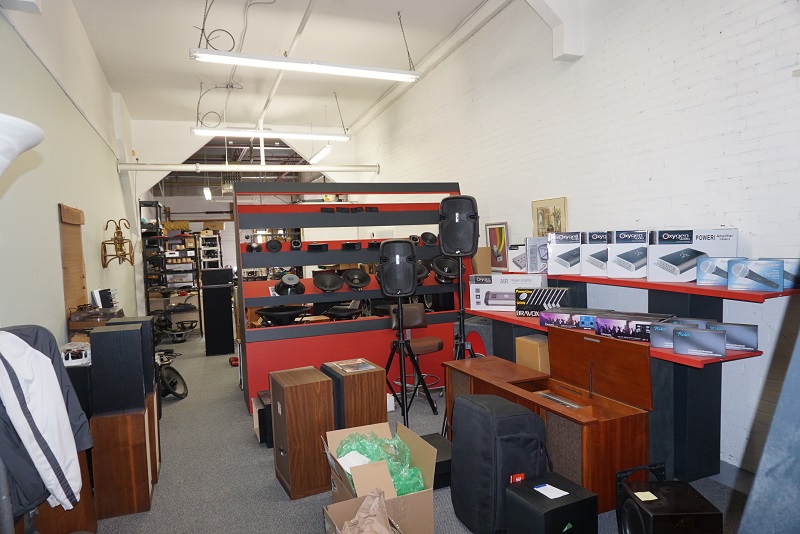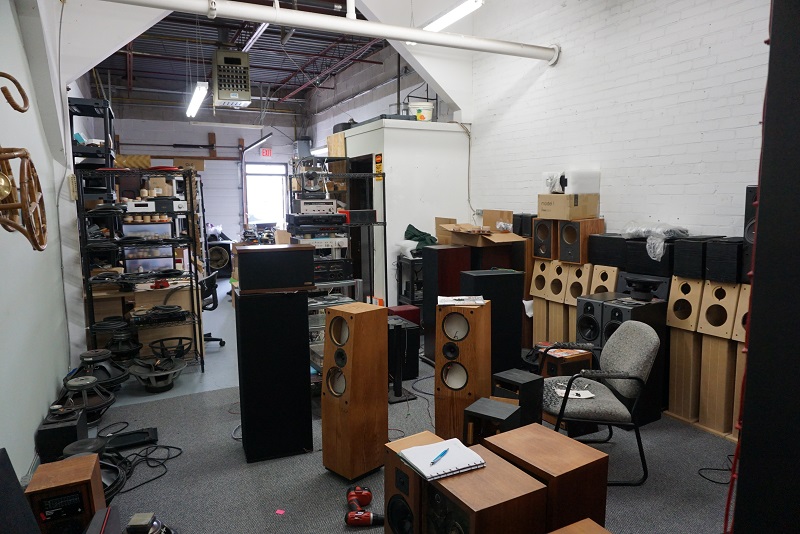 Jim has the expertise to repair, re-build or OEM replace parts for those seeking to restore equipment to its original working condition, vintage or other. Fab Audio also has a host of direct OEM part substitutes that can be expertly matched – here is a shot of their parts rack: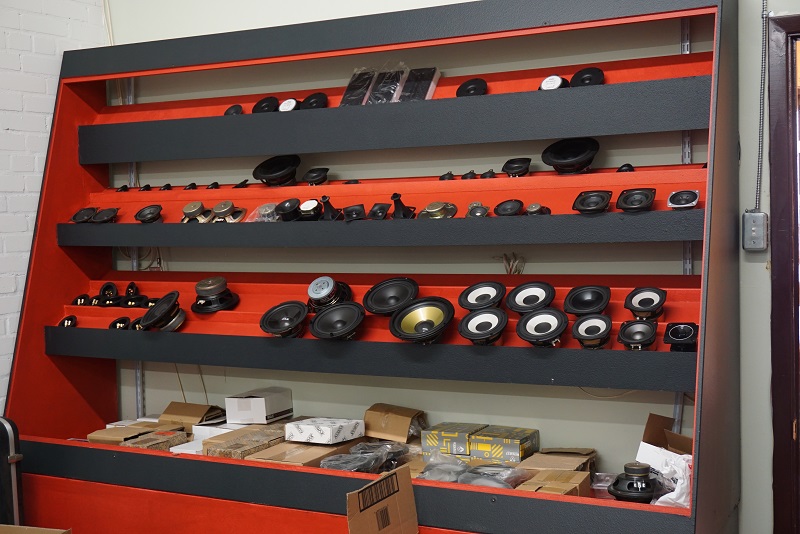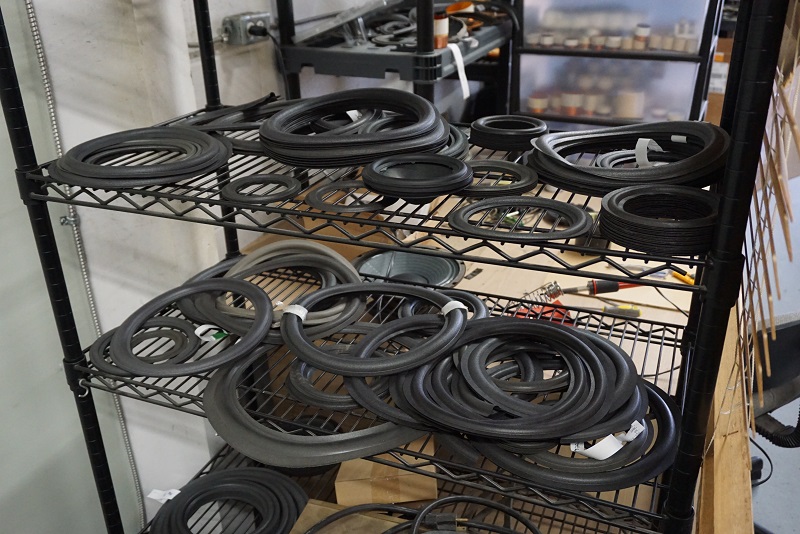 Jim takes-in equipment of all sorts, from low-cost to high-value, vintage, exotic and rare, and he'll even make house-calls to service esoteric gear, like a Goldmund Apalogue (1,000 lbs.) or JM Labs Grand Utopia (300+ lbs). Take a look at their website to get an idea of their service catalog:.
With Jim's many years of experience he gave me some words of wisdom, and I quote him here: "I (Jim Fabian) believe speakers from the 70's were the best value, and should never be set aside, rather, restored if needed, and that we have better cross over components available to us today…for upgrading 70's cross overs".
Now let me share some examples of what I found in the works at Fab Audio. Above, I mentioned the FabAudio Brat that CANADA HiFi Magazine reviewed – well, these are a few of the remaining unfinished Brat cabinets.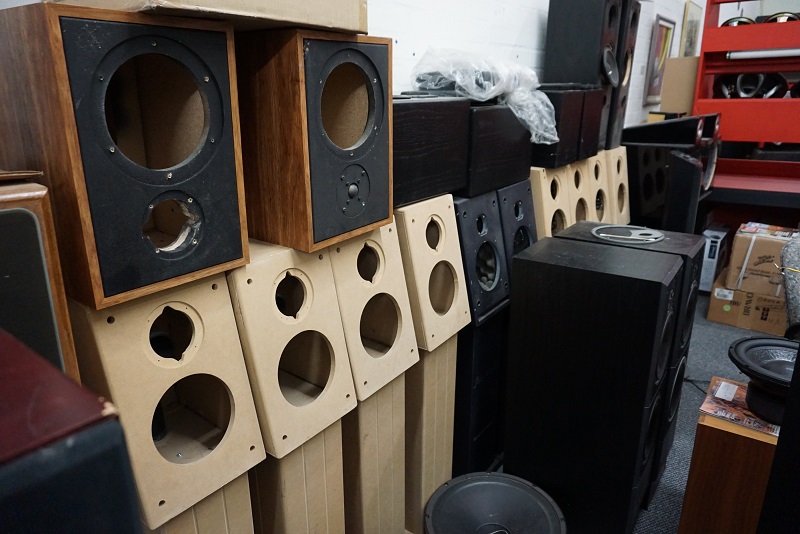 FabAudio, also at one time produced a Model 1 loudspeaker, shown here is a remaining unfinished set.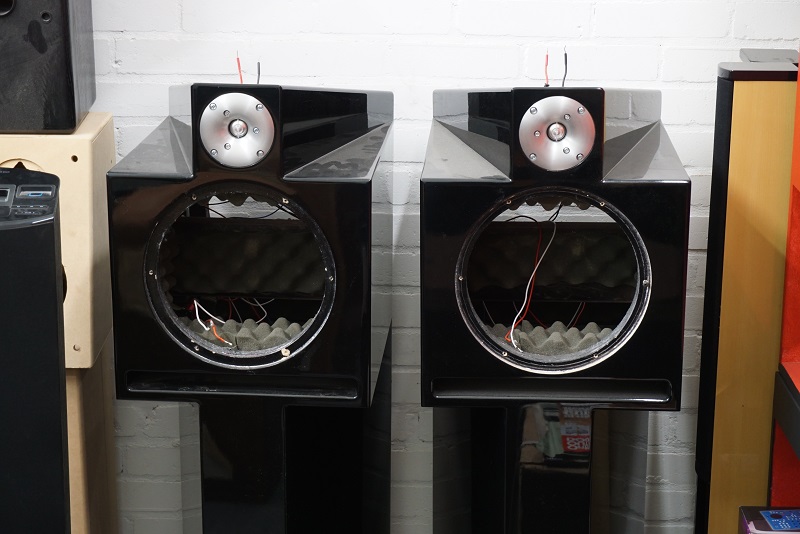 It was interesting to see these Hafler 300 tower loudspeakers on the floor, as I'm currently evaluating a new Hafler phonostage; makes me wonder if Hafler will come out with a new loudspeaker model.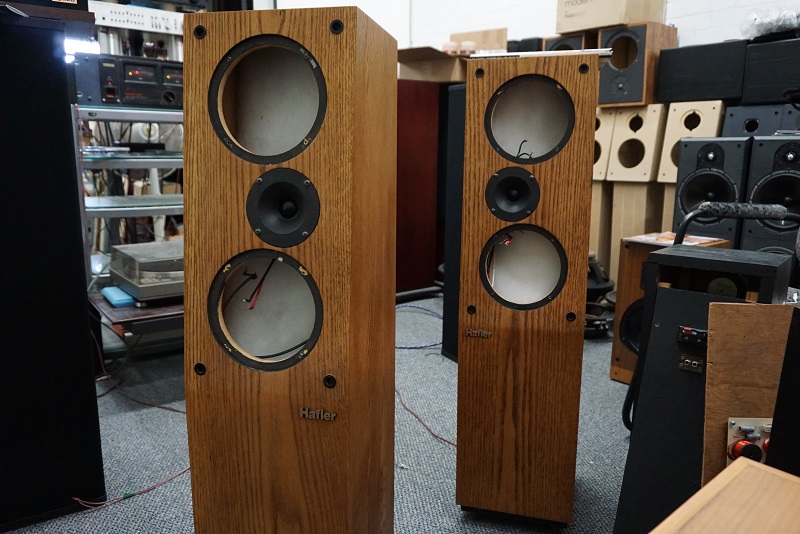 A sister brand to Hafler today is Dynaco. As interesting as the Hafler 300 was to see, this Dynaco Model D-20XL loudspeaker was even more surprising given the demure and musical sound it produced, while strapped to a montage of vintage audio components – recognize anything?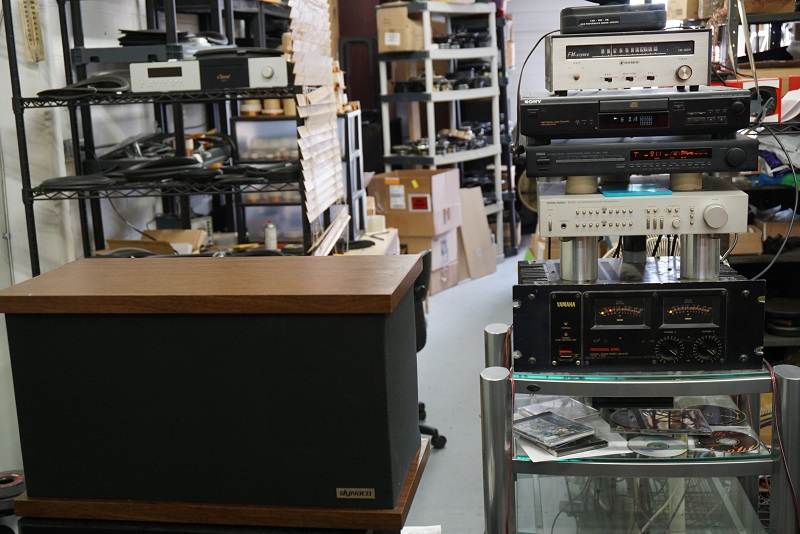 Two vintage treasures, just repaired, were sitting on the shop floor – the Altec Lansing 604E and the 604G drivers. The 604E sells today for about $800, while the 604G demands about $3,500, the later most recognizable by its black magnet housing.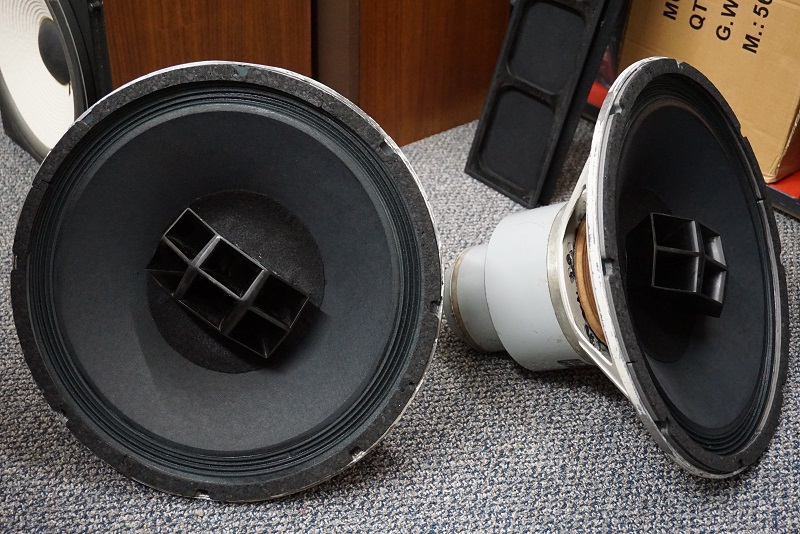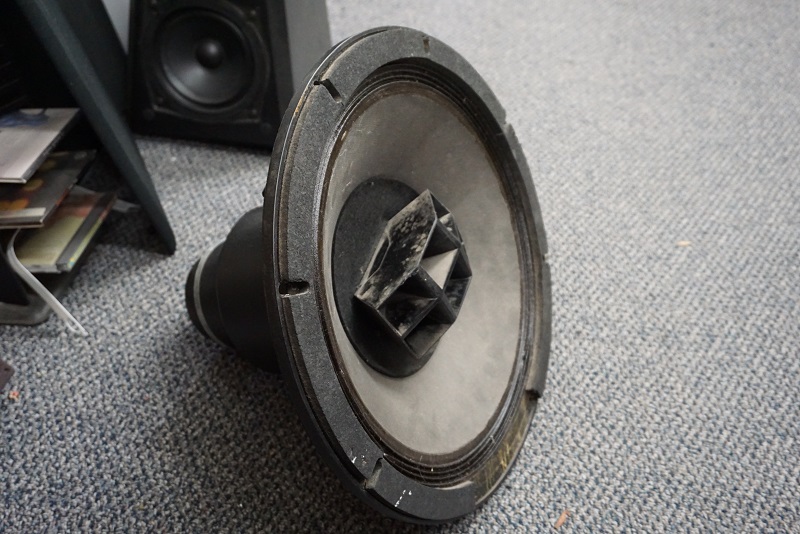 Fans of vintage Classé gear would no doubt be interested in this gemlike CD player, the Classé CRCD-1.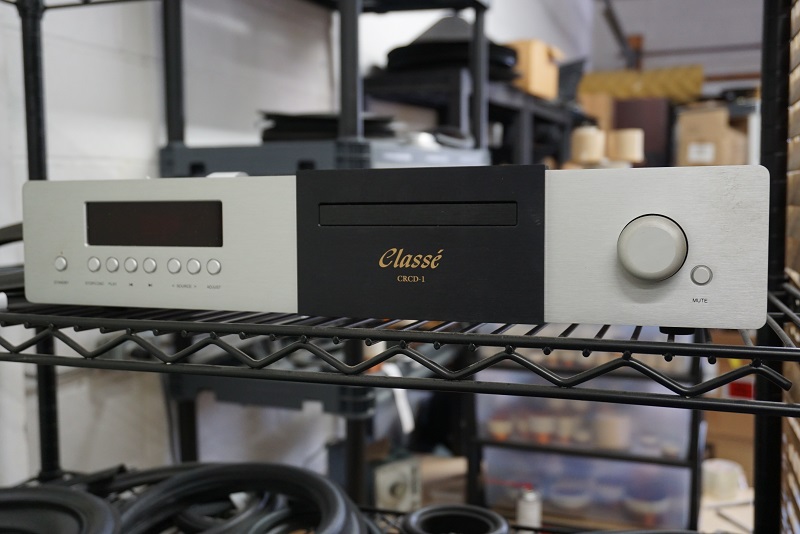 And, here is a KEF 103 and a just repaired pair of Acoustic Research AR-3 loudspeakers.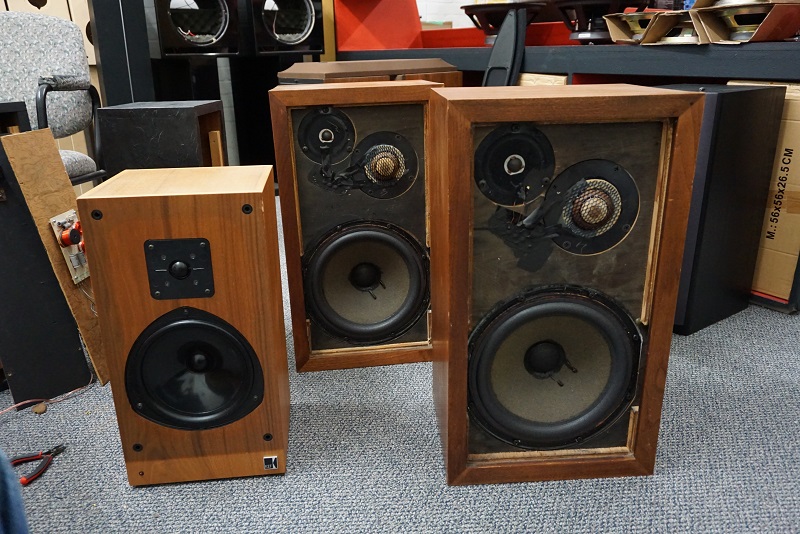 Jim also had a couple pairs of Proac speakers in the lineup for repair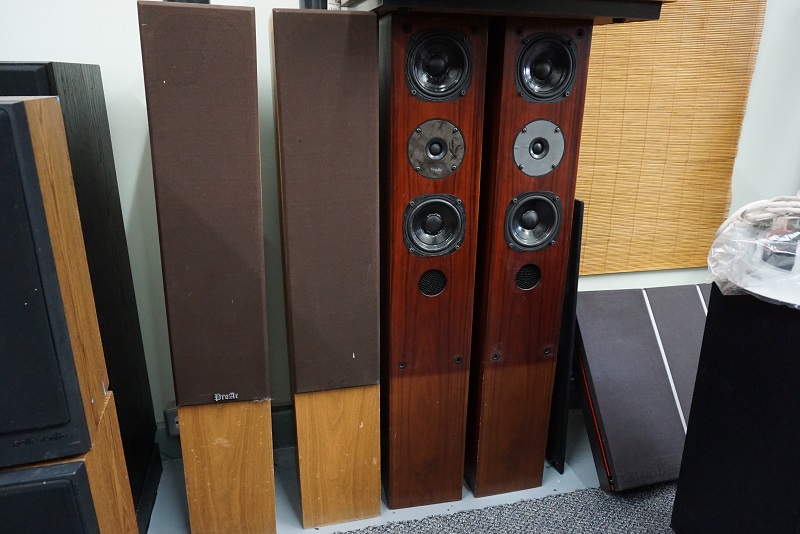 All this was great to see but I was also in as a customer. I too, had a couple of speakers in need of some attention – a pair of Acoustic Research AR-2ax needing some serious rebuilding some Mission 762 speakers that needed refoaming – here they are in the waiting line: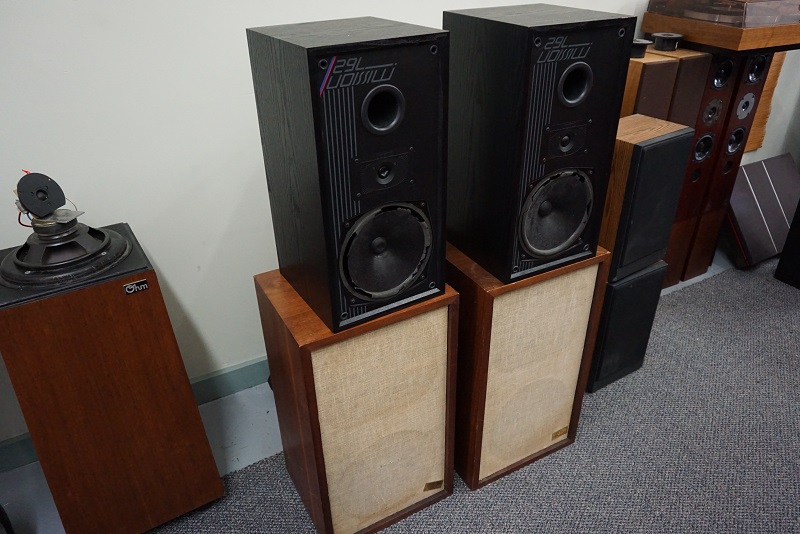 In a world that seems so quick to be out-with-the-old and in-with-the-new, it's great to find a truly talented company like Fab Audio that lets audio enthusiasts keep enjoying music through the gear we've loved for years. Don't let your gear die a slow death, take it in to Jim at Fab Audio and get it singing again.
Fab Audio
127 Manville Road, Unit 8
Scarborough, Ontario
M1L 4J7
416-792-2171 / fabaudio@bellnet.ca
Website: www.fabaudio.com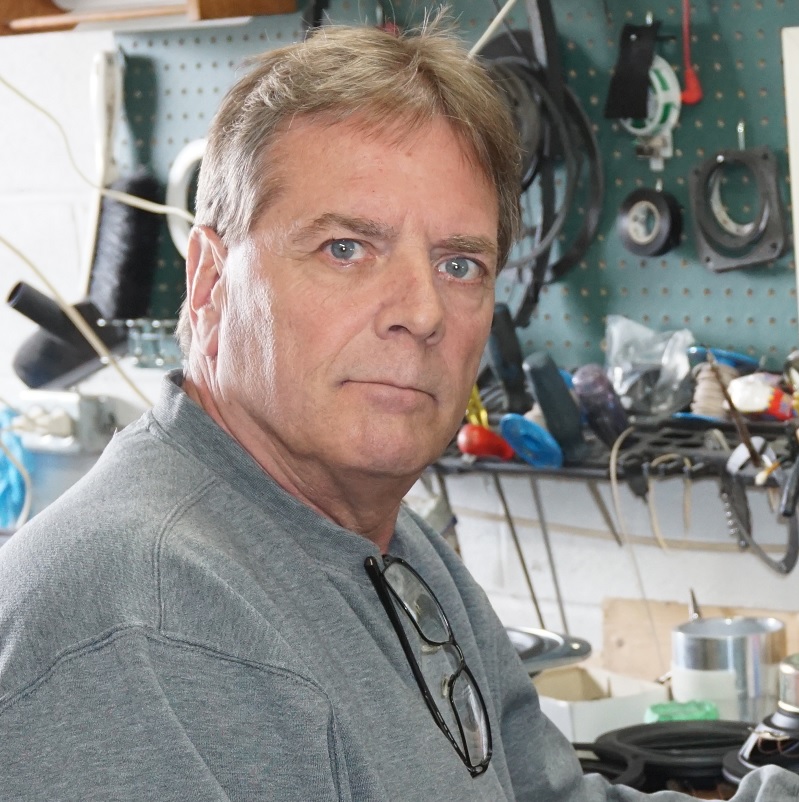 Jim Fabian, Owner-Operator, Fab Audio