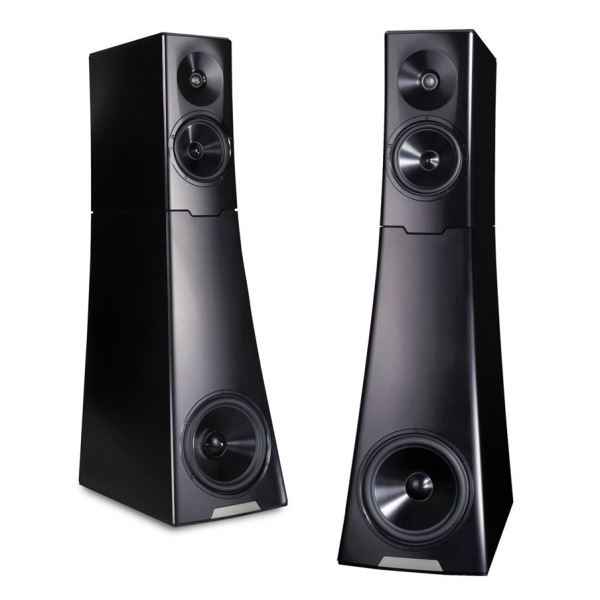 YG Acoustics has annouced their latest loudspeaker – Hailey.  On the heels of designing their flagship YG Acoustics Sonja loudspeaker, YG began developing the Hailey, a loudspeaker with the same performance ideals but at a more approachable price point.  This new creation reflects YG Acoustics' "form follows function in excellent design" approach.
Aesthetically, there is a remarkable resemblance between the new Hailey and YG Acoutics' flagship Sonja loudspeaker.  Hailey also incorporates the same 10.25" BilletCore woofer used in the Sonja loudspeaker.  For the Hailey, a new 7.25" BilletCore midrange driver was designed.  On the top end of the spectrum, YG Acoustics' ForgeCore tweeter is used. DualCoherent technology ensures perfect integration of drivers and enclosure, for flawless amplitude response coupled with pristine relative phase.
The new Hailey has been designed, engineered and precision machined in Arvada, Colorado, U.S.A.  They Hailey comes in a 1.1 (single unit, without bass module) and 1.2 configuration (2 units, including main and bass modules).   The 1.1. weighs 60 lbs, while the Hailey 1.2 weighs 170 lbs.
North Amercian pricing and availability has not yet been announced.  You can look for more details at: http://www.yg-acoustics.com/.