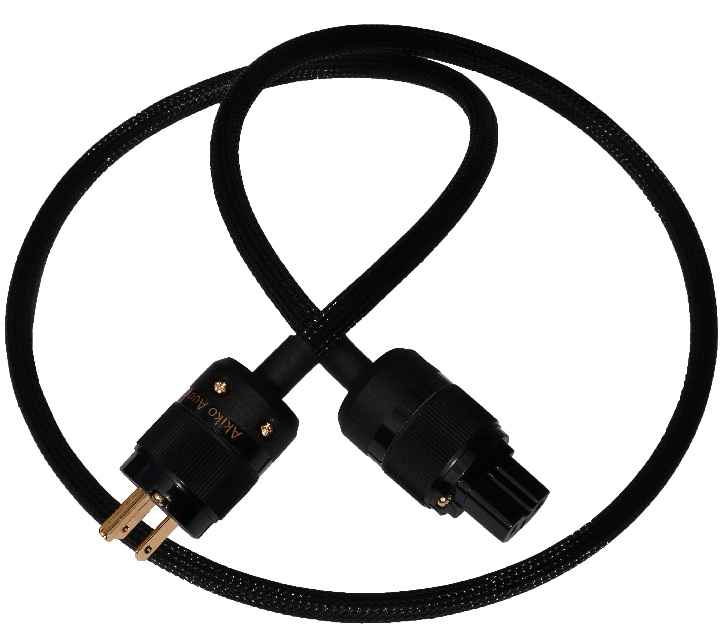 Akiko Audio, based out of The Netherlands, has jut introduced a new value focused power cord line, the HQ (High Quality) Powercord line. 
Akiko Audio is aware of the growing awarenes in the importance of a good power supply chain; however, though many appreciate the benefits they also seek the highest value.  To meet this need, Akiko Audio has introduced their HQ power cables.
HQ power cables are built using four individual 13 gauge copper conductors, isolated with polyethylene (XLPE),  Akiko Audio uses XLPE due to its excellent isolation properties, far greater than what more common PVC insulation has to offer. The HQ cable is also double shielded with aluminium foil and a copper braid.  Incorporating double symmetric grounding against EMI/RFI radiation makes the Powercord HQ unique.
Akiko Audio believes the HQ Powercord provides a significant improvement in the power supply chain, lifting the leverl of music rendering of connected components.   
That Akiko Audio Powercord HQ is currently available and comes with three different  Akiko Audio connectors: copper, gold or rhodium.  Standard length is 1.5 meters and pricing is as follows: $180 (copper-plugs); $205 (gold-plugs) and; $235 (rhodium-plugs).  Look for more information at: www.akikoaudio.com.
Comments are closed.