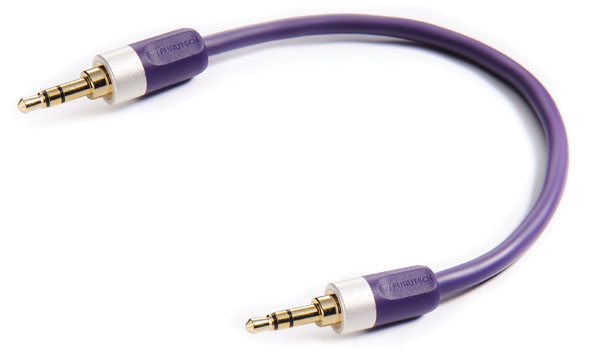 Furutech has long had an outstanding reputation for engineering, build quality and performance, and has won the loyal support of audio enthusiasts worldwide for its finely made and transparent sounding cables and audio accessories. However many Furutech products are out of reach for those with smaller budgets.
But Furutech is working on expanding its reach with a new entry-level line called ADL (Alpha Design Labs). ADL was created by Furutech to imbue its Pure Transmission Technology into carefully engineered innovative designs that everyone can afford. ADL components and cables are made with the same dedication to total resonance control and refinement as all of Furutech's cables and accessories.
The latest additions to the ADL product line are the iD-35SP and iD-35L 3.5mm analog stereo cables. The iD-35 cables feature silver-plated ? (Alpha) OCC conductor for minimal transmission loss and 24k gold-plated connectors. The cable achieves superior noise isolation with two-layer shielding – aluminum foil and tinned copper — in a RoHS-compliant sheath. The main conductors are treated with Furutech's ? (Alpha) Process – a deep cryogenic and demagnetizing treatment.
USB sounds best, but the iD-35 comes in a close second. Either way you'll enjoy some of the best sound available while looking – and sounding — as hip as they come.
Connector Type iD-35SP-0.15M: Straight-to-Straight / iD-35L-0.15M: Straight-to-Angled
Cable Length: 15cm (0.5ft)
iD35SP-0.15m MSRP:: $54.60
Furutech and Alpha Design Labs products are distributed in Canada by Audiyo Inc., www.audiyo.com.