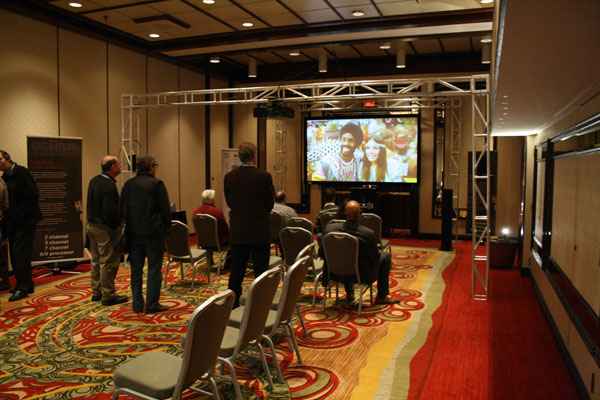 American Sound of Canada and AudioPathways are excited to be participating for the 3rd consecutive year TAVES, showcasing products in two large rooms.  Inside the Belgravia room you will be able to experience a sensational Home Theatre set-up.    Come and see the new JVC 3D, 4K projector paired with Focal 1000 BE2 series speakers.  Also within this room, Acurus and Aragon will introduce a new line of pre-amps, power amps as well as a multi-channel processor.  Prepare to be astounded!
Inside Suite 861 A/B you will be delighted to discover some of the finest equipment that 2 channel audio has to offer, featuring brands such as RAIDHO from Denmark.  RAIDHO speakers play with an unmistakable musicality that has created a new standard for music reproduction, you have to hear them to believe it!  Jeff Rowland's new pre and power amps are true benchmarks in audio design.  And it's hard not to love the "purely passionate" Audia Flight electronics from Italy.   Expect to also see   BASIS Signature Series Analog Turntables and tonearms.  VAC's uncompromising approach to valve technology will impress again this year.  Don't miss  meeting Ron Sutherland  and experiencing his new reference phono-stage the "Duo".  BelCanto Electronics from the USA are affordable and uncompromising in their approach to craftsmanship and sonics.  Michael McCormack will be on hand to answer your questions. And don't forget to check out the line of Bellari accessories!
And… expect some nice surprises.  American Sound of Canada and AudioPathways will be unveiling new and exciting high end analog and digital products at TAVES 2013!
A huge Thank-You to Transparent Cables for generously supplying all the cables for both these rooms.  Brad O'Toole will be in attendance!  For more info about these brands, please visit www.americansound.com. For more info about TAVES 2013, please check out www.taveshow.com