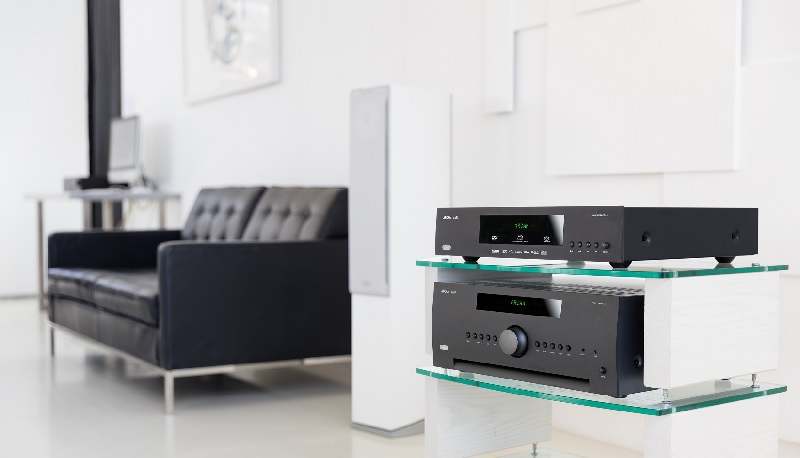 Arcam is on a mission to raise the bar on home theatre through its Arcam Centres of Cinematic Excellence. These Centres feature a select group of Arcam dealers who have invested in showcasing compelling multichannel object-based Home Theatre showrooms.
In Europe, over 50 UK delegates have already attended training at Arcam's headquarters in Cambridge, UK on advanced Dirac room correction and Arcam is now announcing that this training will be provided to a select group of dealers in Canada. These Arcam Centres of Cinematic Excellence feature an AVR850 7-channel receiver in combination with the P429 4-channel amplifier. Using the latest video projectors and high quality speakers in 7.1.4 Atmos configuration, the combination of ultra-high definition pictures and Arcam's world class ultra-high definition audio demonstrations set a benchmark for Home Theatre demonstrations around the world.
Ten Canadian dealers who are dedicated to being the best in their field and share the same passion for sound quality as Arcam will be selected and recognized as an Arcam and Dirac Live install specialist. Those chosen must meet a minimum consumer experience requirement with the goal of presenting a globally uniform Arcam experience. In-country training will be offered along with an expense paid formative session at Arcam's headquarters in Cambridge. Additionally, those selected will be featured on Arcam's worldwide website as well as in other regionalized promotional marketing programs.
More information on Arcam and its full line of products can be found at: www.arcam.co.uk