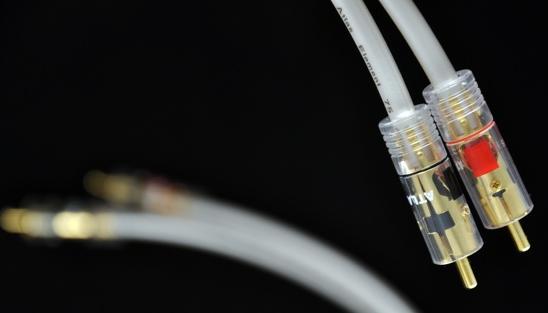 Atlas Cables has announced their new affordable Element Integra interconnect cable that features a unique airtight cold-weld or crimped termination connection. This new cold-weld / crimped connection method is purported to significantly improve the interface between the pure OFC copper co-axil stranded cable and the plug, allowing for greater signal purity and avoiding deterioration typically associated with solder connections.
Utilizing Altlas Cables gold plated conjugate bracket system, impedance integrity and RFI rejection are maintained. The bracket system grips the RCA socket and also servers to wipe the socket clean when the plug is inserted, maintaining a tight fit. The outer shell of the plug is made of a new ABS (Acrylonitrile-butadiene-styrene) thermoplastic resin, which acts as an insulator and additional interference barrier.
The technical advances are said to provide a significant performance improvement. The Element Integra is claimed to be cleaner and more dynamic with tighter bass and midrange, as well as an expansive treble feel.
The Atlas Cable Element Integra is hand-made in Scotland and is available now from appointed Atlas retailers for £45 for a metre pair in the UK. North American pricing is currently unavailable.
Look for more details on the Atlas Cable Element Integra interconnect at: www.atlascables.com.