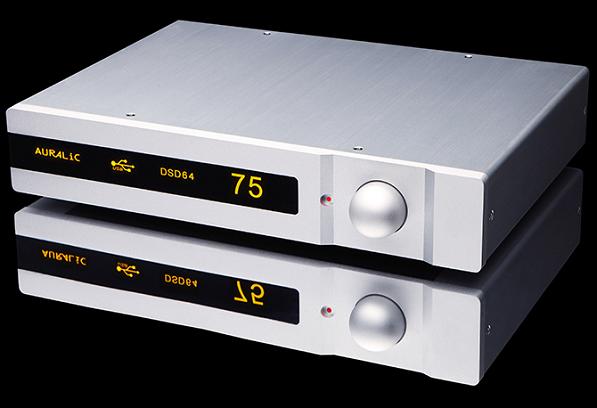 AURALiC has just introduced their new VEGA digital audio processor. Utilizing a Sanctuary Audio Processor the new VEGA brings new technologies to the table. The VEGA uses a 'Megahertz upsampling' algorithm that processes all PCM music to 1.5MHz in 32bit. In addition, a 'Femto Master Clock' provides ultimate clock precision with jitter only 82 femtoseconds(0.082 picoseconds). Binding with other AURALiC's patented technologies such as 'ORFEO Class-A module' and discrete 'Purer-Power solution', is designed to maximize music playback resolution.
VEGA supports all high resolution music formats including DXD(352.8KS/s, 384KS/s in 32bit) as well as DSD stream at 2.8224MHz and 5.6448MHz. Five digital inputs include AES/EBU, Coaxial(set of two), Toslink and USB. With both balanced and single-ended analog outputs and an adjustable volume, in the digital domain, the VEGA provides for a number of connection possibilities, including direct connection to a power amplifier. The new VEGA has six built-in filter modes that allow users to customize according to different music formats.
The AURALiC VEGA digital audio processor is now available at the following MSRP: $3,499 U.S. Look for more details at: www.auralic.com.