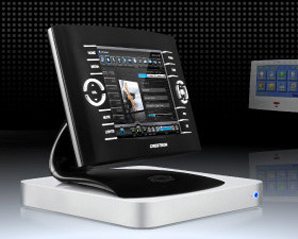 Autonomic has announced that the Mirage Media Server MMS-2 has now been redesigned and is available in a more compact and svelte form, with a faster processor and both Toslink and HDMI outputs.
The MMS-2 targets consumers that are looking for multi-room distribution of media, while having global access to their audio collections via cloud synchronization services. The Mirage MMS-2 functionality has been increased, through the addition of Amazon Cloud integration to go along with MP3 Tunes and iCloud compatibility.
Autonomic is currently working with Savant and their App. Programming Interface (API) to incorporate an enhanced integration within Savant's control and automation environment. Mirage Media Servers already offer control options for AMX, Control4, Crestron, RTI, URC, iPad and iPhone/iPod Touch.
The MMS-5 will become available in two versions — the MMS-5A (audio only) and the MMS-5AV (audio and video capability with a higher price). The Mirage Media Server MMS-5AV will be capable of iTunes video playback. All existing MMS5 will be field upgradable to adapt to this new functionality. The MMS-5A and MMS-5AV are expected to ship in Q4, 2011 including all new firmware updates.
The MMS-2 is currently available at an MSRP of: $1.995 U.S.
Look for more information on these products at: www.autonomic-controls.com.