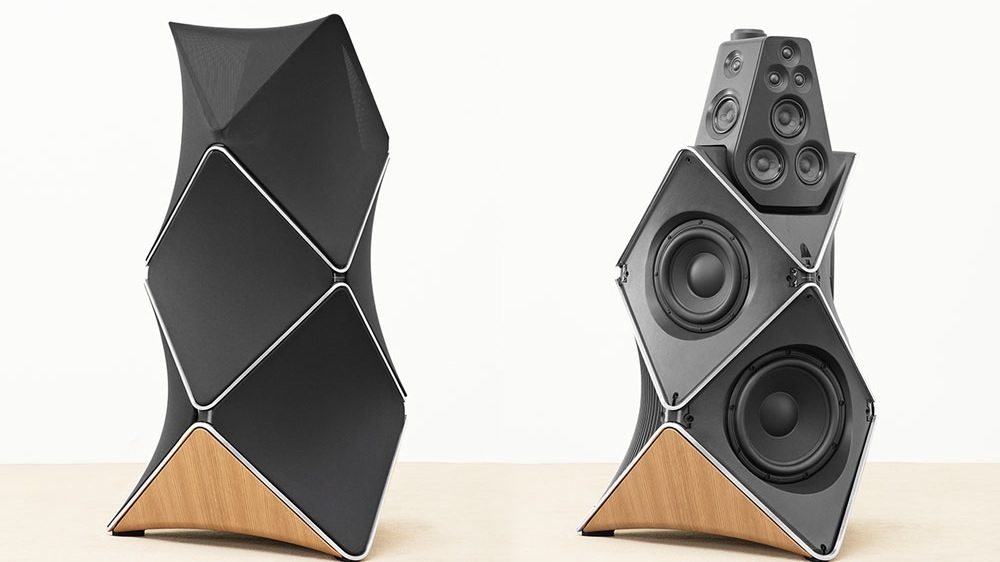 To commemorate its 90th Anniversary, Bang & Olufsen is launching their all new BeoLab 90, the most complete and powerful digital loudspeaker that Bang & Olufsen has ever designed for home use. The new BeoLab 90 is fitted with Bang & Olufsen's new Active Room Compensation technology, which compensates for the room it is placed in, ensuring optimal sound with exceptional detail and imaging. Not just a passive piece in the audio chain, the new BeoLab 90 is an intelligent loudspeaker that measures the acoustical effects of its surroundings and directs optimal sound to the listening position.
The BeoLab 90 offers a unique Beam Width Control, which enables the width of the sound beam to be adjusted to suit different listening situations – going from a focused dedicated sweet spot to a more diffuse presentation that complements home theatre and situations demanding a wide and room filling sound. Using multiple drivers placed in various directions, the Beam Direction Control can steer the radiated sound to match your listening choice.
BeoLab 90 has a unique and impressive appearance with no apparent visual front, which substantiates the all-embracing acoustic performance of the loudspeaker. The 360º-design is based on a complex aluminium cabinet totalling more than 65 kg of aluminium, so the structure is rock solid. The black fabric covers hover like sails in front of the speakers, and the curved wooden base lifts up the large structure from the floor, allowing the loudspeaker to fit in with the interior design anywhere in your home.
BeoLab 90 can be experienced in selected Bang & Olufsen stores beginning November 17th, 2015 Bang & Olufen's official 90th anniversary. The recommended price of BeoLab 90 is: $38.995 U.S. Look for more information at: http://www.bang-olufsen.com