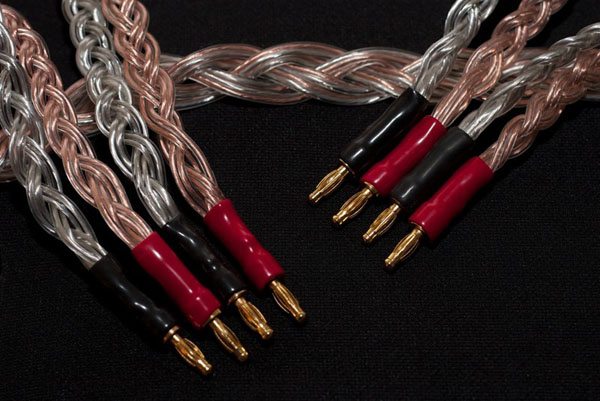 Blessed Cables is a brand new Canadian audio cable manufacturer. Its first product is the OMH-1 speaker cable available at an introductory price of $325 for a 6-foot pair. Of course other cable lengths are available.
Each Blessed cable is hand made in Canada and uses wire that is a perfectly balanced high strand, oxygen free copper and silver blend. The 8 wire 18awg braided cable uses about 100 feet of wire for a 6 foot cable pair, with over 250 strands per cable pair.
The Blessed OMH-1 cable promises a warm sweet airy sound with a more defined soundstage.
Each cable comes with a 15 day guarantee that says if the sound of your audio gear is not better once you hook up the Blessed OMH-1's you can return them for a full refund.
For more info, please visit www.blessedcables.com.