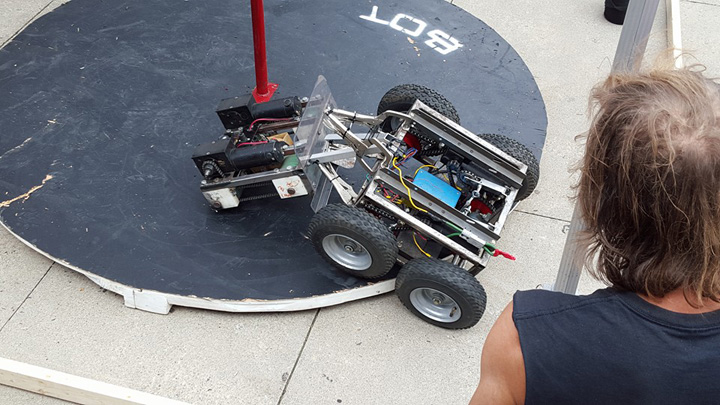 Good news everyone! Bot Brawl is coming to the TAVES Consumer Electronics Show for 2 days – on Saturday, Oct. 14 and Sunday, Oct. 15.  Bot Brawl is a competition pitting home built robots against one another in a sumo style fight.  From little robots to massive robots, the goal of this high-energy competition is to push your opponent out of the arena.
Calling all robot makers!  Register for the competition at www.botbrawl.ca and start building your robot today!
And if you're not that handy, just come out to TAVES and get a behind-the-scenes look as the competing teams prepare and repair their robotic creations, live on the show floor.  Pick up your ticket to TAVES at www.taveshow.com (save $3 by using promotional code NOVO17).