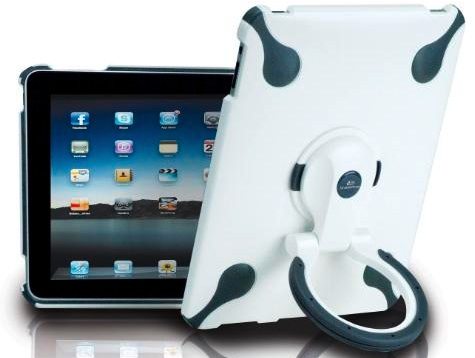 Bracketron, a company which focuses on mounting solutions for mobile consumer products has just introduced their take on iPad bling, albeit with a functional objective.  Bracketron's new Twist360 is a stand / handle / rear protective case for the Apple iPad.
 The Twist360 is a modern protective hard case with a handgrip that can rotate 360° or be flipped into multiple positions to utilize as desktop / lap stand. With the Twist360 you can effortlessly move between work and play, at home or when you're on the go.
 The Twist360° will soon be available at consumer electronics retailers and on the Bracketron website with a MSRP of $59.95 U.S.
 More details at www.bracketron.com.