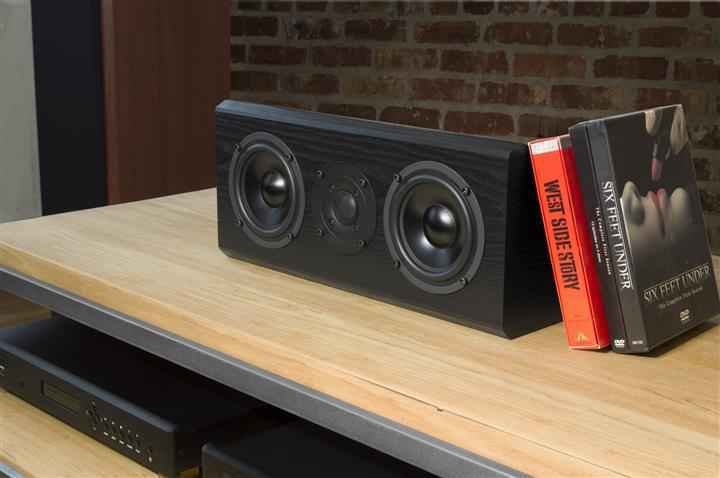 Today, Bryston added a new addition to its growing line-up of loudspeakers – the AC1 Micro center channel loudspeaker, designed to offer home theater enthusiasts a high-resolution center speaker in a compact form factor.
The design objective of the AC1 Micro was to deliver big sound from a smaller, décor-friendly enclosure. A perfect match for any Bryston speaker system, the AC1 Micro is a great fit for tight spaces and provides the neutrality through the critical vocal range, visceral dynamics and superb clarity and detail that reviewers have raved about throughout the Bryston speaker lineup. The design of this compact centre speaker was inspired by feedback collected from dealers and customers.
The Bryston AC1 Micro utilizes two 5¼ inch aluminum cone mid-bass drivers on either side of a single Bryston titanium dome tweeter. Like all Bryston loudspeakers, the drivers are anchored to a very robust enclosure constructed of ¾ inch MDF with ample internal bracing. The cabinet is a sealed design, a more flexible solution when placing the speaker in close proximity to the rear wall. The rear panel also includes threaded mounting holes for optional on-wall brackets.
The Bryston AC1 Micro retails for $490 and is available now through authorized Bryston retailers and custom integrators.
For more info, visit www.bryston.com
Comments are closed.