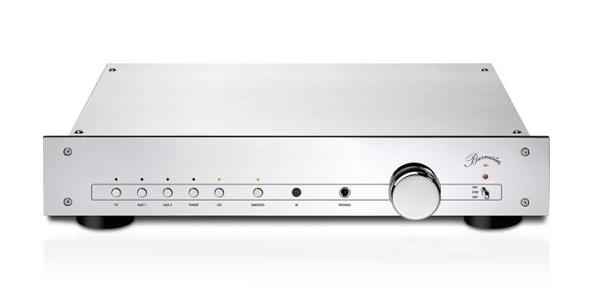 Just last week at CES, Burmester, debuted their new 101 Integrated amplifier.  The 101 is slated to be a whole new entry level into the Burmester sound world.  The 101 was being demonstrated for the first time paired to the new 102 CD Player.
Burmester's new 101 Integrated Amplifier is the latest integrated amplifier in the Burmester product range.  The 101 is an optimized combination of class D power sections with an analogue power supply.  The 101 has been designed to provide the warm and well-balanced sound and trademark Burmester tone, within a compact and more affodable design.  The switchable "Smooth" function produces a rounded and detailed sound image even with low volume levels.
Within the Burmester sound world the 101 integrated amplifier is set to be a perfect partner for the 102 CD player and even more so when combined with loudspeakers from the Burmester portfolio. The additional balanced outputs also allow to use it as a dedicated preamp or upgrade it with external power amps at a later time.
As you would expect it from Burmester, the 101 also features a balanced circuit layout and is DC-coupled, meaning it dispenses entirely with distorting coupling capacitors in the signal path.
Availability and pricing are yet to be annouced – look for more details at: www.burmester.de.