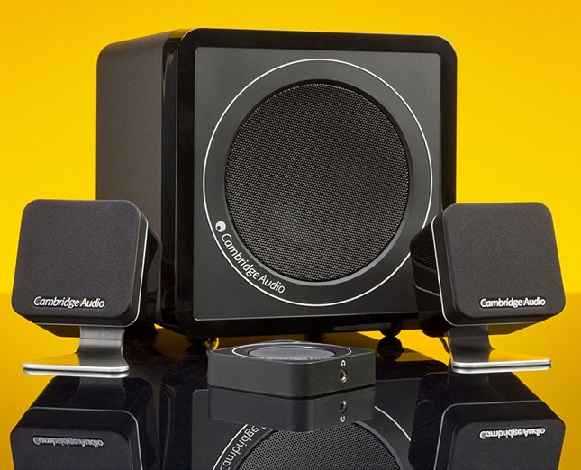 Cambridge Audio has just released their new Minx M5 satellite speaker system that uses satellite 3? cube speakers that each house a single 50mm driver.  Paired with the twin satellite's is a 8? cube subwoofer that contains a 135mm driver.  The subwoofer is controlled from a desktop hub remotely.  
The Minx M5 provides for connection to a computer via a USB cable, which utilizes the Minx M5's integrated high quality DAC to ensure quality sound reproduction.  With the desktop control hub users can control both the power and volume and get access to the Aux port for connection of other devices.  In addition, the desktop hub provides a powered headphone-jack, making for a full desk-top audio solution.
 The Minx M5 is currently and retails for $229 U.S.  Look for more details at: www.cambridgeaudio.com.