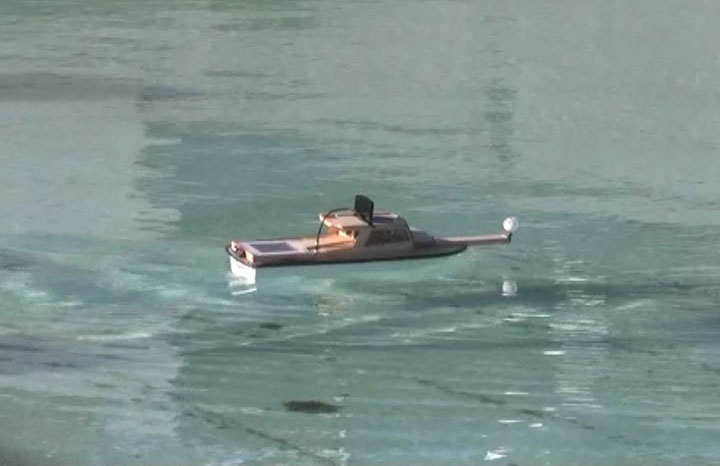 The TAVES Consumer Electronics Show is pleased to announce that CCSR International of Mississauga, ON will participate in this year's show.  The company will highlight its innovative control technology which enables full operation of devices such as drones, planes and boats anywhere in the world from the comfort of your own home or office.  The technology is based on an LTE Internet connection (via cell phone towers) and relies on cell phone tower coverage.  CCSR is planning to illustrate how the technology works at the TAVES Consumer Electronics Show, along with showcasing its massive 12-foot drone.
Above: CCSR International's prototype boat is being tested. 
Below: A model airplane is being outfitted with the control electronics and sensors.