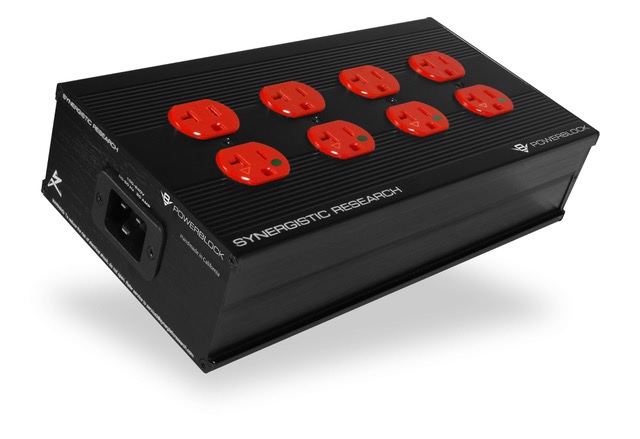 Synergistic Research is a California based manufacturer of hifi cables, power products, isolation products and accessories — and it's products are now available in Canada, thanks to distributor Tri-cell Enterprises.
Here are just a couple of examples of Synergistic Research products:
The PowerCell 12 UEF SE is more than your next generation power conditioner – it's the heart of your audio system. With 10-gauge Silver Matrix point-to-point wiring and separate EM Cell filtration banks for the ultimate in component to component isolation and peak current delivery, 6 x UEF Black Duplexes, and utilizing Graphene, a near superconductor at room temperature, the PowerCell 12 UEF SE provides the purest and cleanest form of non-current-limiting power possible from today's cutting edge components. Simply plug your entire system into the PowerCell 12 UEF SE to dramatically improve all areas of sound quality. Generating absolutely no heat or noise the PowerCell 12 UEF SE is perfect for all types of electronics including power-hungry mono block amplifiers. And with two separate Active EM Cell power banks feeding 6 UEF Black Duplexes each isolated one from another through direct 10-gauge Silver Matrix point-to-point wiring, your PowerCell 12 UEF SE isolates digital from analog components better than any other PowerCell line conditioner. This flagship model comes standard with the High Current Atmosphere Level 3 Active power cable and can be custom ordered with a High Current Galileo UEF power cord for the ultimate sound quality upgrade.
The PowerCell 8 UEF SE gets a huge boost in performance over the non SE version through the ultra performance UEF Black outlets and a highly conductive, 52 square centimeter, 99.995% pure Silver Ground Strap with Graphene and UEF Tech to condition ground in a similar manner as the award winning SR Ground Block. This pure silver UEF Ground Strap attaches to each of the PowerCell 8 UEF SE's (4) UEF Black Duplex's delivering the cleanest possible ground for your components with the highest resolution and most refined sounding AC duplex.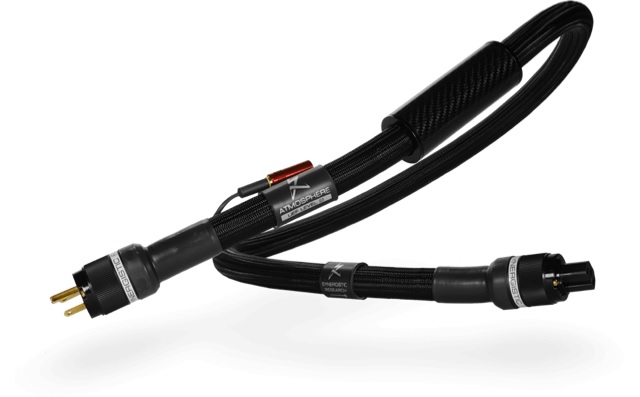 Atmosphere Series AC Power Cords, a new line of AC Power Cords from Synergistic Research, features the world's first use of Graphene which has the highest current density in the world of any material (8 million times that of copper) making it a near "superconductor" at room temperature. Graphene imparts performance characteristics not found in any other power cables. The new Atmosphere AC cords also include built-in UEF filters and internal power supplies for Active Shield biasing of the cable WITHOUT the need for an external power supply. Simply plug and play like conventional passive power cords. These AC cords are flexible and thinner than the models they replace.
For more info, please visit www.tricellenterprises.com