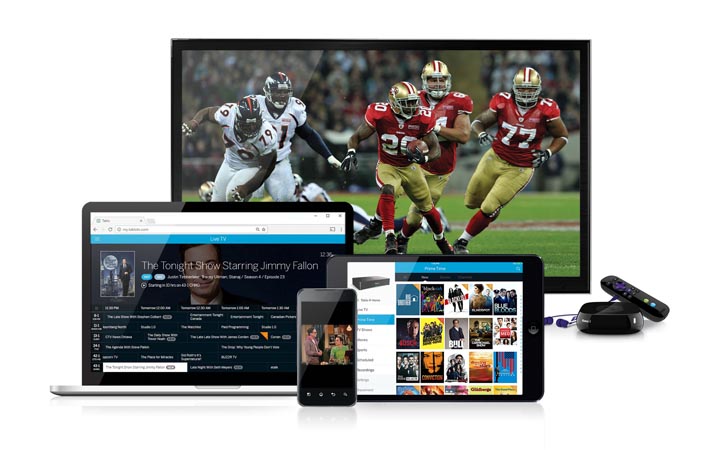 Tired of pay high cables TV or satellite TV bills?  Ottawa-based Nuvyyo has just launched the Tablo DUAL next-generation 2-Tuner over-the-air (OTA) digital video recorder (DVR). The first networked OTA DVR to include onboard recording storage, Tablo DUAL makes it even easier for cord cutters to discover, record and stream live broadcast programs from their HDTV antenna, right out of the box.
The Tablo DUAL offers 64 GB (approximately 40 hours) of onboard HD recording storage, easy-to-use live TV streaming and one-touch recording features. Cord cutters who want even more room to store their favorite broadcast TV shows and movies can also connect a USB hard drive to boost the recording capacity up to 8TB.
Tablo DUAL can stream or record up to two OTA TV channels at once. Unlike other antenna DVRs on the market, Tablo DUAL uses Ethernet or dual-band WiFi to connect your antenna to your home network. This makes it easy for cord cutters to optimize placement of their antenna for optimal OTA signal reception and also enables Tablo DUAL to deliver live or recorded TV programs to any device, anytime, anywhere.
Tablo DUAL is compatible with the full range of Tablo apps which makes it easy to watch broadcast network TV programs live or later on:
• iOS/Android smartphones and tablets
• PC/MAC computers
• Streaming media devices including Roku, Amazon Fire TV, Android TV, Apple TV, and Chromecast
• Gaming systems including Xbox and Nvidia Shield
• Smart TVs including Roku, Android, and LG WebOS 2.0 & 3.0
Tablo DUAL will be available starting on June 4 with a price of $249 USD.