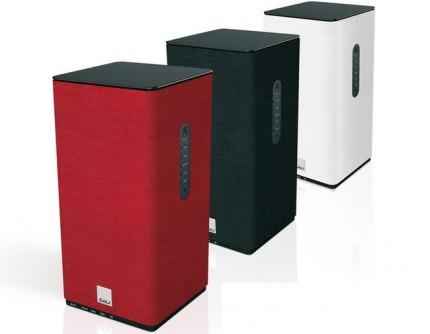 At the upcoming ISE Show in Amsterdam, being held at the end of January, DALI, a loudspeaker manufacturer, will be showcasing three new loudspeaker products: the Dali Kubik Free (new multi-connectivity active speaker); the Dali Fazon Mikro (new, ultra compact addition to Dali's Fazon series) and; the Dali Phantom (in-wall/ceiling evolution of Dali's Kompas and Lektor series).
Dali states that these new loudspeakers feature state-of-the-art technologies and the finest craftsmanship from Dali.
Dali Kubik Free:
Dali's very first full range active speaker. The essence of the Kubik Free is connectivity. The Kubik Free is an elegantly designed, active speaker that allows for Bluetooth, USB, Optical or Analog inputs.
Dali Fazon Mikro:
The Mikro is a new ultra compact member of Dali's current Fazon loudspeaker series. The Mikro features a die cast aluminum cabinet and superior audio performance. As the name indicates, it is a compact and most diminutive loudspeaker in the Fazon series; however, it has been designed to provides a larger scale speaker experience in micro dimensions.
Phantom – Kompas and Lektor:
Dali's Phantom series of in-wall/in-ceiling loudspeakers will soon be available in a new range of sizes and price points. Both the Phantom Kompas and Lektor will be made available in 5" and 8" versions that will complement the existing 6" models.
Look for more information on these products to become available at: www.dali-speakers.com.  DALI products are distributed in Canada by www.audionation.ca.