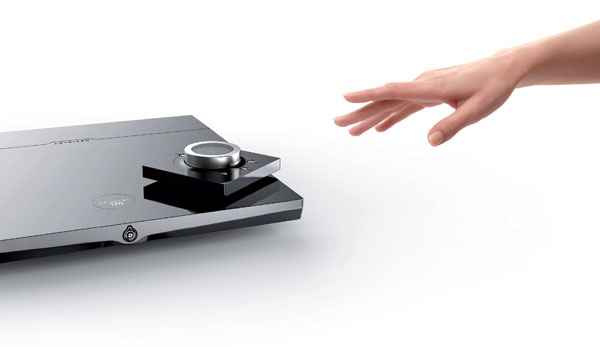 Devialet, the company behind the magnificent sounding D-Premier amplifier, has just announced the addition of three new amplifier/DAC models, two of which now allow music listeners with smaller budgets to experience the magical Devialet sound.  The new models include the Devialet 110 ($6,495), the Devialet 170 ($9,495) and the Devialet 240 ($17,495).  The Devialet 240 will be a replacement for the current D-Premier amplifier.
Devialet's breakthrough ADH double core technology and design promise unparalleled performance and guaranteed reliability.  All of the Devialet amplifiers combine pure analogue sound with smart digital power delivery –offering the best of both the analog and digital worlds.  Each new model utilizes an advanced electronic circuit board with 2500 surface-mounted components made entirely in France, without any soldered wires.  Highlights of the board include USB and Ethernet inputs, ultra low jitter digital inputs, an advanced phono stage MM/MC, the ultimate DSP for room correction and digital active crossover, as well as a dynamic and ultra efficient power supply.
Devialet is the first high-performance audio system fully driven by software and with regular and free upgrades.  The software offers optimized signal processing algorithms and can be configured to your needs using a new online configurator.
The Devialet 240 is equipped with a new universal Wi-Fi streamer (called Devialet AIR) designed to provide access to digital and online content.  It uses proprietary lossless HD streaming and supports all popular music file formats.  The Wi-Fi streamer feature can also be requested with the Devialet 110 and 170 amplifier models – this upgrade will be offered for free until September 30th, 2013 and will later be sold for an additional $1,395.
Highlights of each new model include:
Devialet 110
2×110 watts
Universal Wi-Fi streamer, Devialet AIR
USB
Ethernet
Configurable Line input for MM turntable
Devialet 170
2×170 watts
Universal Wi-Fi streamer, Devialet AIR
USB
Ethernet
New advanced MM/MC phono stage
Professional digital input : AES/EB
Configurable Subwoofer Out
Configurable Digital Out for LP recording
Devialet 240
Universal Wi-Fi streamer, Devialet AIR
USB
Ethernet
New advanced MM/MC phono stage
Professional digital input : AES/EB
Configurable Subwoofer Out
Configurable Digital Out for LP recording
Daisy chainable up to 8 units
Exclusive, hand-polished, aluminium chassis
For more info, please check out www.devialet.com