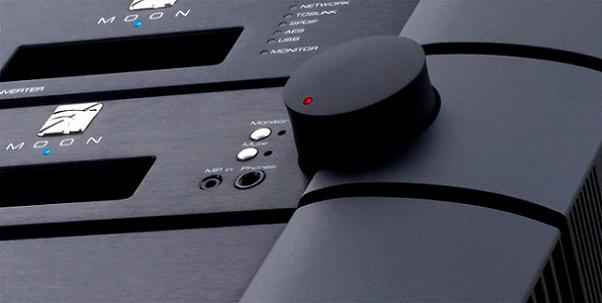 Simaudio Ltd. has just introduced their new MOON Neo series.  The MOON Neo series emulates the aesthetics of the much more expensive Evolution series at a more affordable level.  The Neo series models are claimed to incorporate circuit enhancements that improve sound quality over the standard MOON series.
The new Neo series will replace most models previously available in the MOON series; however, existing MOON series model numbers will not change.  Neo model names will beign with the word "Neo" – with six models to start, as follows:
• Neo 380D Digital-to-Analog Converter with 32-bit architecture
• Neo 250i Integrated Amplifier (50 watts/channel)
• Neo 340i Integrated Amplifier (100 watts/channel)
• Neo 350P Preamplifier (with optional DAC & Phono)
• Neo 330A Power Amplifier (125 watts/channel)
• Neo 400M Power Amplifier (400 watt mono)
SimAudio Neo series models will be unveiled at the "High-End Munich Show" in Germany between May 9th to 12th, 2013 and the MOON Neo series will be available in May 2013.  For more information please look to: www.simaudio.com.