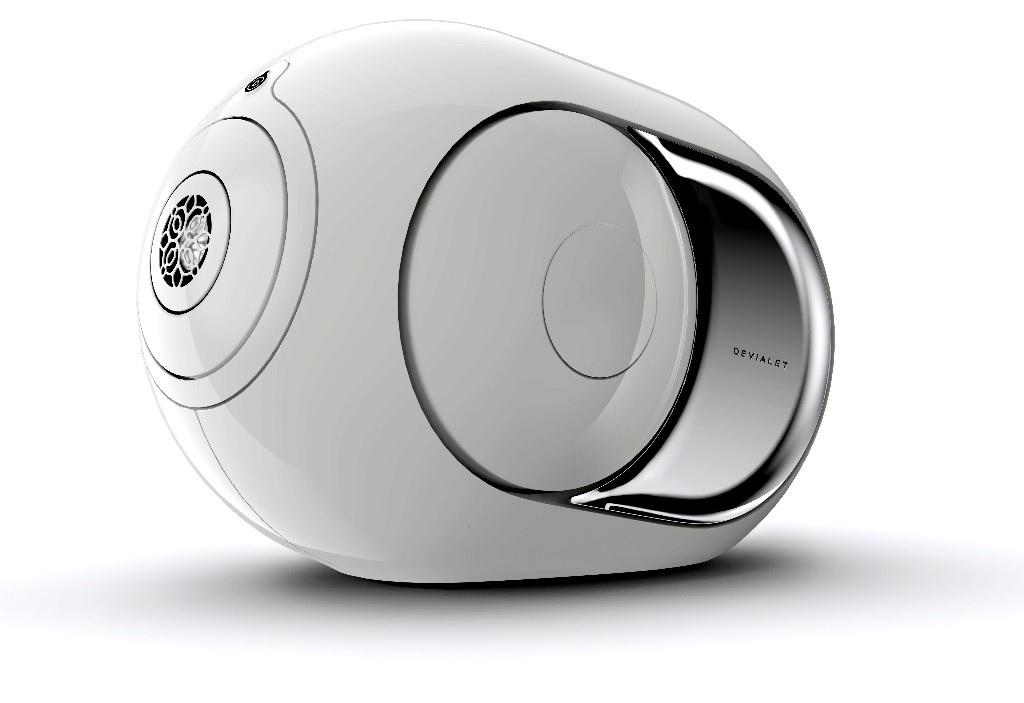 Devialet has announced that Apple will now be showcasing and selling the Phantom Implosive Sound Center across Apple Stores in 2016. In fact, the Phantom will be made available immediately in 13 Apple Stores across the United States, including New York, Los Angeles and San Francisco, just in time for the holiday shopping season!
The Phantom has received a Best of CES from Wired magazine, Rolling Stone magazine as well as USA Today. The 3000-watt Phantom is compact, unique and highly styled with a beautiful spherical shape. 10 years of R&D and 88 patents were involved in creating the Phantom system. From sub-bass at 16hz to ultra-sharp treble at 25Khz, Phantom can deliver unbelievable sound with zero distortion, zero saturation and zero background noise through unique Devialet-created technology.
Offering power, precision and unmatched musicality, PHANTOM is the first sub-$2000 sound center that is totally wireless (WiFi and Stereo Bluetooth) and replaces all other audio components to provide a physical and emotional sound experience like no other. Entertainment brand evangelists including Kanye West, Karl Lagerfeld, Will.i.am, and others have already been moved by PHANTOM's perfect sound, as have tech luminaries such as Marc Benioff and Andy Rubin.
Backed by top French entrepreneurs, including Bernard Arnault (the founder of luxury conglomerate LVMH), Devialet has raised $65M since its founding in 2007. Thanks to its unique technologies, protected by 88 patents and acclaimed by 53 worldwide awards, Devialet is now the acknowledged leader in high-end audio through its range of amplifiers, Devialet Expert ($6,000-$40,000). PHhantom is Devialet's first premium audio product geared towards discerning, more budget-conscious audiophiles as well as mainstream consumers demanding exceptional sound quality.
At the heart of PHANTOM is Devialet's own technology platform, known as ADH Intelligence, combining the refinement of Analog
(or Class A) amplification with the power of Digital (or Class D) amplification. The company's SAM Processing technology is then used to control the speakers to perfection, reproducing the exact acoustic pressure recorded by the microphone.
Together, these innovations deliver Heart Bass Implosion or HBI, which consists of two Devialet-exclusive high-excursion bass drivers moving in perfect symmetry. This creates a sound that has an actual physical impact and a density never before achieved.
The Phantom is currently available at participating Apple Stores. Look for more information at: http://en.devialet.com/phantom/technologies